---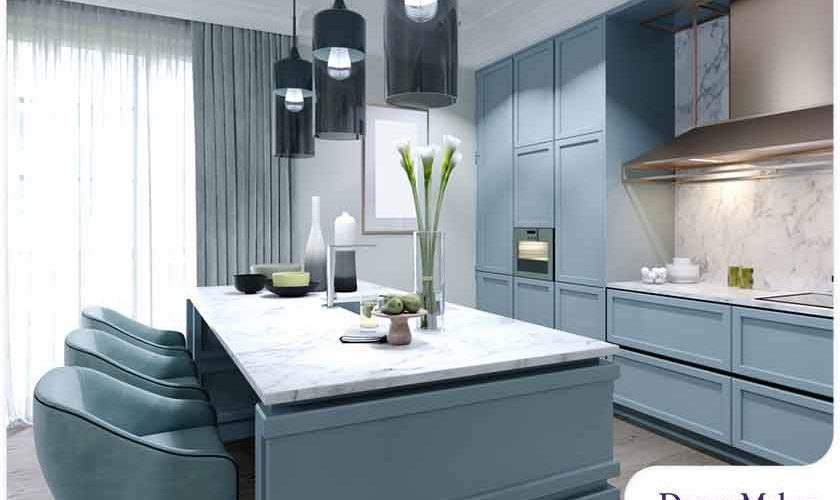 ---
A homeowner that enjoys social gatherings focuses on making their kitchen as appealing as possible. The kitchen is one of the best areas to host guests. It has considerable space for meal preparation and seating, providing better serving, dining, and cleaning up.
One of the most effective ways to create an appealing kitchen is to add more color to it. However, you can't just give a random splash of color onto the walls. Carefully consider your kitchen design and how you're going to make it more colorful without going overboard.
Continue reading as the best kitchen contractor near me, DreamMaker Bath & Kitchen of Ogden, shares more tips on creating a colorful kitchen.
Use Subtle Colors to Give Emphasis to Other Elements
If your kitchen is made of unique materials or has features you wish to emphasize, using the right color can do the trick. This will also keep certain areas from looking boring. You can opt for soft hues, such as ice-blue glass fittings on your pendant light. Opting for off-white on specific sections of the kitchen will give the color the space needs without overpowering the other elements. Consider a white marble countertop or kitchen island.
Let Your Furniture Give the Color You Need
Your kitchen can get the accent color it needs through a variety of materials and colors. Utilizing a vibrant color for your furniture is one of the best ways to achieve this without changing the kitchen's existing base color. Neutral hues go well with bright seating colors, which keep the room's entire color palette from being too plain. This also serves as a tool to distinguish the dining space from the cooking area. If you don't have any solid ideas on which colors would look best with what, you can always consult a reputable kitchen remodeler for advice.
Paint the Insides of Open Cabinets
You can paint the insides of your cabinets if you want to add extra color to your kitchen while keeping the hues of your walls and other furniture the same. This is especially effective for wall cabinets with glass doors and open cabinets. For instance, if your kitchen is mostly white or has a neutral color, bringing in a pop of vivid blue or yellow might give it a lighter, more interesting appearance. Additionally, utilizing the proper lighting next to these areas can make the whole room look more inviting.
Let's Start a Conversation!
DreamMaker Bath & Kitchen of Ogden is a kitchen contractor specializing in providing high-quality remodeling services. With our hardworking team, you can create the kitchen of your dreams. Rest assured that our experts can handle all your concerns swiftly and with great professionalism. To schedule a consultation, fill out our contact form or call us at (801) 614-7263. We serve clients in Ogden, Park City, Huntsville, Clinton, Hooper, and the surrounding communities.