---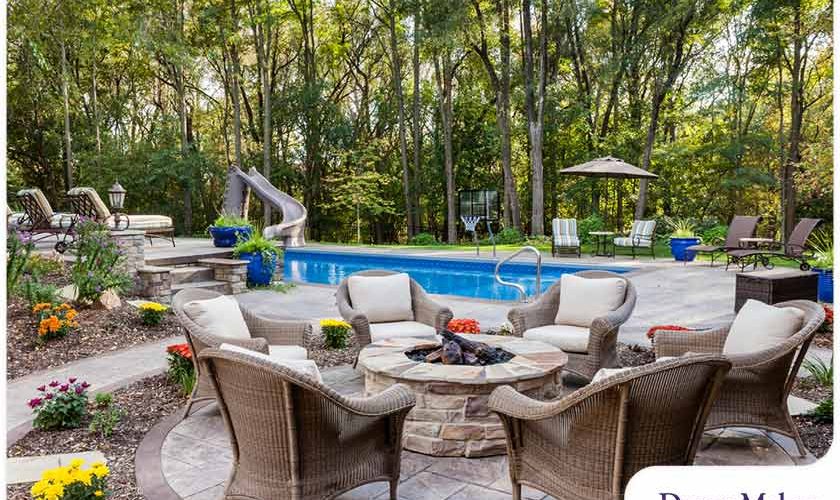 ---
If you like hosting dinners or spending time in your yard, all-season outdoor living space is a must on your property. Typically, outdoor areas aren't built to be useful in all kinds of weather, but it is possible to create a space that remains comfortable and functional through all seasons.
In this post, a reputable home remodeler near me shares a few tips that can help make your outdoor living space ideal for various purposes all year round.
Ensure a Proper Lighting Design
Outdoor spaces typically have enough ambient light to allow people to properly see their surroundings. However, some days can be darker, particularly in the middle of winter. A good lighting design will increase safety in the area while also improving the appearance and comfort of your year-round outdoor living area. There are many different kinds of lighting options, including lamps, solar-powered bulbs, and lighting with motion detectors. However, if you're going to connect your lighting sources to the main house, make sure to have a qualified electrician do the job for you to avoid hazards.
Consider Adding a Heater
Consider the inclusion of heating elements in the design of your outdoor living space so that you can still use it even in winter. Your home remodeler can add seat warmers, portable heaters, a fire pit, or a wood-fueled fireplace to keep the space warm. An all-season outdoor space should be able to keep everyone comfortable regardless of the season, and properly installed heating elements can counteract the cold from creeping up on you and your guests.
Use Durable Outdoor Furniture
The ideal outdoor space requires proper furniture that can work well when exposed to outdoor elements. There's a variety of materials to make weatherproof furniture, such as coated wrought iron, rust-resistant aluminum, and hardwoods like teak and acacia. However, you must also take into account the climate in your area. If it rains a lot where you live, it's preferable to choose rust-proof metal furniture because hardwoods are susceptible to the effects of moisture. If it gets hot and sunny in your area, metal furniture won't be comfortable to use in the middle of the day, while wooden frames won't absorb as much heat.
Let's Start a Conversation!
Do you need help improving the design of your outdoor living area? DreamMaker Bath & Kitchen of Ogden is a home renovator that specializes in both interior and exterior home improvements, and our passionate team is eager to help you execute your project. To schedule a consultation, call us at (801) 614-7263 or fill out our contact form. We serve clients in Farr West, West Point, Sugar House, Ogden, Morgan, and nearby areas.