---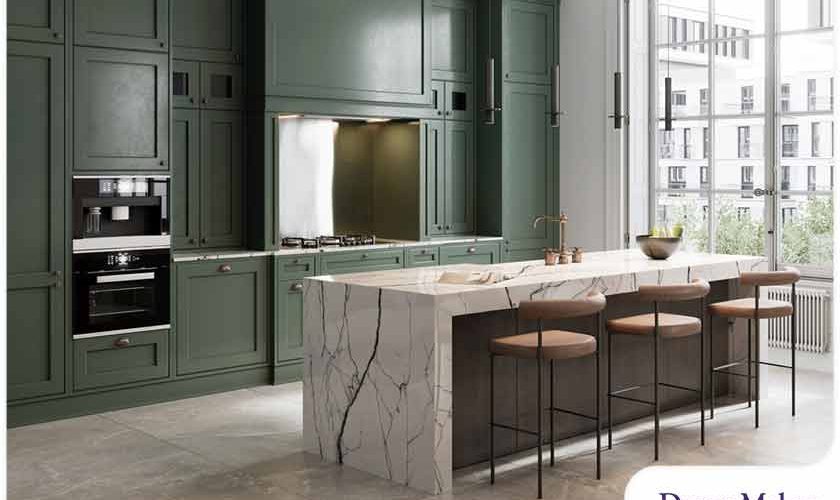 ---
The kitchen is often the central area during a gathering in your home. This is why many homeowners tend to focus on the kitchen area when remodeling. They want to provide the best possible experience to family and guests alike. While function is important, it's also vital to consider the aesthetic appeal of your kitchen. Adding personality to your kitchen can help with that.
To help you create a kitchen with character, DreamMaker Bath & Kitchen of Ogden shares a few tips to keep in mind before getting a kitchen estimate.
Decide on a Theme
Knowing the general look you want for your kitchen is one of the first steps in the remodeling process. Do you prefer a rustic, traditional setting or a modern, minimalist space? Having a vision of how you want the kitchen to look can make design decision-making easier. It can also prevent costly changes that will significantly increase your budget.
Rustic and traditional designs depend on specific colors and materials to create a cozy, welcoming atmosphere. Meanwhile, modern kitchens are typically sleek and angular and are more focused on using subtle details that enhance the overall aesthetic of the kitchen. Some homeowners can even make modern designs work with older concepts by getting the best elements of both styles while creating a balance that prevents one from overpowering the other.
Utilize Existing Elements and Features
Utilizing components and features that are already in place is not only efficient, but it can also lower your kitchen quote. For instance, if your kitchen already has excellent cabinets, you can renovate the rest of the space and use them as the foundation of your design. Working with pre-existing elements also makes it simpler to plan the adjustments you need to make and can inspire you to develop a more original design that meets your taste and demands.
Add Points of Interest
A kitchen with special points of interest becomes even more charming and characterful. These points of interest could be anything in your kitchen, such as the countertops or island. Your kitchen design will have greater depth as a result of adding visible elements, which is sure to wow your family and visitors and attract their attention.
Let's Start a Conversation!
If you have been searching for a kitchen remodeler near me, you can tick this off your to-do list because DreamMaker Bath & Kitchen of Ogden is one of the most reputable contractors in the area. We are a professional remodeling company that provides top-notch services and excellent personalized services. From kitchen remodeling to interior remodeling, we can deliver quality results. To request a quote, call us at (801) 614-7263 or fill out our contact form. We serve clients in Ogden, Eden, Clinton, Millcreek, Farmington, and other nearby areas.