---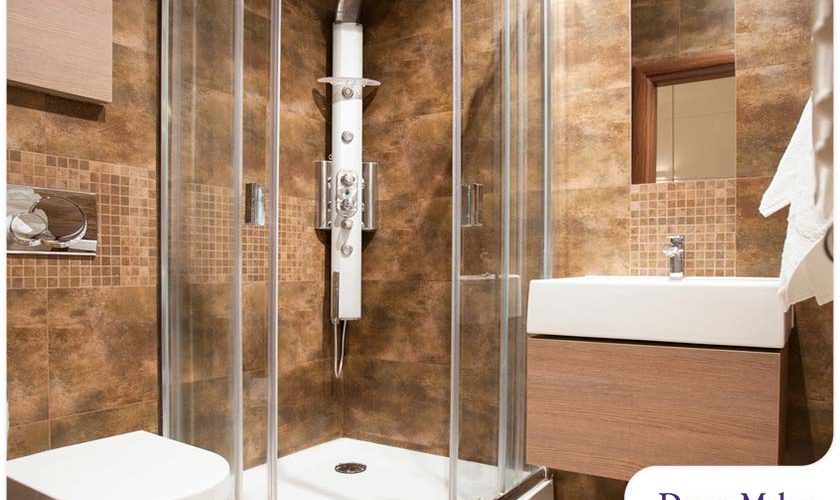 ---
A wet room allows older or disabled family members to safely and independently use the bathroom by eliminating the need for baths and shower trays. With its clean, seamless design, this type of bathroom creates a spa-like atmosphere that makes the space more relaxing.
Before getting a bathroom quote and starting your remodel, here are four wet room design essentials you should keep in mind.
1. Flooring
Your flooring must be water-resistant to avoid moisture buildup and mold growth. It should slightly slope downward toward the drain in the shower so that water can flow easily. Vinyl and tiles are two popular options for wet room flooring. Tiles add a nice finishing touch to a room and are available in a variety of styles. However, they require grouting and more frequent upkeep; they are also more difficult to clean.
Slip resistance is another crucial factor to consider. If you're installing tiled flooring, matte or slip-resistant tiles will make your wet room safe and functional. Vinyl flooring, on the other hand, is more accessible and convenient. It is easier to clean and maintain and has a more slip-resistant surface.
2. Drainage
There are numerous drainage options available for wet rooms. Many homeowners choose the typical round or square floor drain, but there are additional options available that allow you to design a contemporary wet room while efficiently managing the flow of water. Without a shower tray, wet rooms require a gentle slope surrounding the shower drain, which should be at a 1:4 ratio to avoid water accumulating on the floor and posing a hazard.
If you have suspended floorboards, the shower drain can be installed as normal (below floor level). But if your floor is concrete, a suspended floor must be built from timber joists. This will result in a slightly lower ceiling height. Have your drainage properly assessed by making an appointment with a trusted bathroom remodeler near me.
3. Shower Surround
There are several options for your shower surround. For instance, you can skip the surround entirely, but the floor former must be large enough to efficiently channel all of the water away from the rest of the room.
Frameless glass screens or partial shower enclosures are also a good choice. They protect the dry areas of the bathroom from water spray and vapor while retaining an open-plan appearance. Moreover, frameless glass screens are easy to clean and maintain.
4. Storage
Practical shelving adds utility and personality to a wet room but must be placed well away from steam and splashes. Meanwhile, sealed doors on vanity cabinets are vital to keeping their contents from becoming moist.
Let's Start a Conversation!
With the help of DreamMaker Bath & Kitchen of Ogden, designing your wet room is easy. From the design to the installation process, we'll closely collaborate with you to develop a kitchen that suits your specific wishes and needs. If you need a bathroom estimate, call us at (801) 614-7263. You can also fill out our contact form to schedule an appointment. We serve homeowners in North Salt Lake, South Salt Lake, Millcreek, East Millcreek, Sugar House, and other nearby areas.