---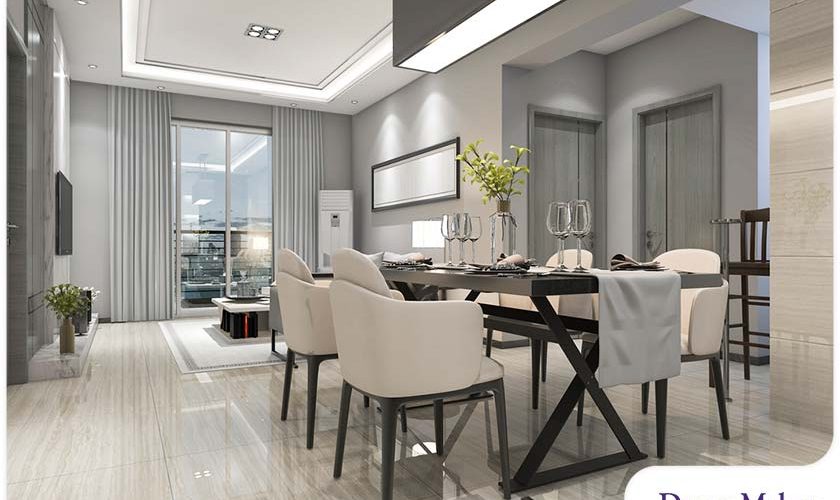 ---
There wasn't much demand for formal dining rooms for a long time. Instead of dining rooms, homeowners preferred to eat at kitchen islands or breakfast nooks, and home offices or other types of living space were added.
Recently, however, more people want a space where they can share meals with family and friends and make memories. This is one of the reasons behind the revival of dining rooms.
In this post, trusted home remodeler DreamMaker Bath & Kitchen of Ogden discusses why dining rooms are making a comeback.
The Rebirth of Dining Rooms
Formal dining rooms were considered outdated until recently. People chose open floor plans and preferred kitchen islands or breakfast nooks over dining tables and chairs. Nowadays, people place a higher significance on simple things like eating together as a family, creating memories from ordinary experiences, and having enough room for each family member. Gathering in the dining room to enjoy a meal is an excellent way to strengthen bonds with family and friends.
Reinventing the Dining Room
In the past, the dining rooms appeared formal. Now, creating a more laid-back and cozy atmosphere in the dining room is usually the task given to a home renovator. Yesterday's dining rooms were also windowless, whereas today, dining rooms have evolved into open, light-filled spaces. With the right elements, dining rooms can have an open floor plan. The trick is to strike a balance between connecting the dining area to other rooms and maintaining a formal appearance.
It's also noticeable that dining spaces today are smaller than before because families have gotten smaller in recent years. However, this means there's enough space for everyone in the family and everyone can spend time together.
The main purpose of dining rooms has changed over the years. They no longer serve a single purpose. Instead, they are now multipurpose spaces that can be used as a study area for children or a workspace for adults, depending on the needs of the household members. Dining rooms are no longer reserved for formal events or special occasions. Because families eat together more frequently these days, dining rooms have become an important area in the house.
Let's Start a Conversation!
If you're planning to reinvent your dining area to meet your needs, it's best to partner with a trusted home remodeler. Fortunately, you don't have to search for a long time for a home remodeler near me. DreamMaker Bath & Kitchen of Ogden offers services to improve your quality of life. We can customize your spaces so that they meet your specific needs. Call us at (801) 614-7263 or fill out our contact form to schedule an appointment. We serve clients in Woods Cross, Washington Terrace, Heber City, Uintah, Tremonton, and nearby areas.