---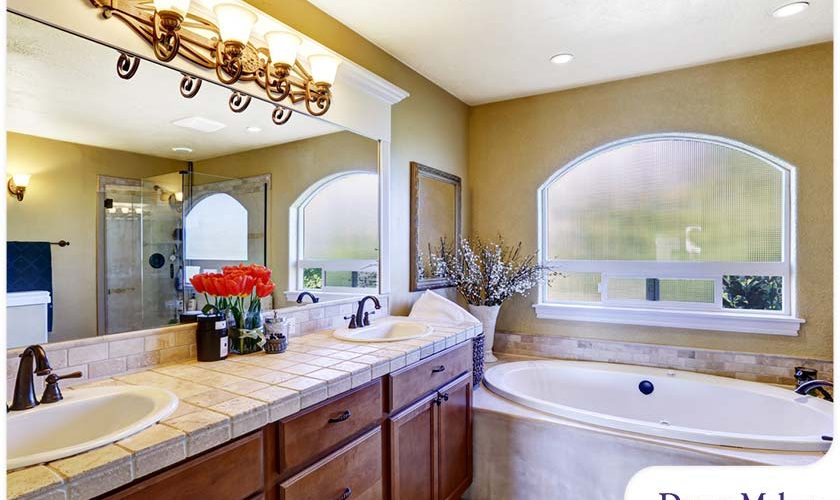 ---
Adding another bathroom to your home is often easier said than done. This is certainly not a job to tackle on your own, even if you think you have enough home improvement experience for it. It's more intensive than a traditional bathroom renovation, so if you want to make the most out of your investment, work with the trusted professionals at DreamMaker Bath & Kitchen of Ogden. You get more than just an accurate bathroom quote since we're experts in fitting an extra bathroom to your current home layout!
Here are a few things to consider when adding an extra bathroom:
Size
A full bathroom with a bathtub and vanity sink should be at least five by eight feet, while a half bath needs around 16 to 20 square feet of space. If your home is larger than the average, it won't be hard to find a good location for your new bathroom. It may even be possible to add a third bathroom depending on what you're looking for! Even if you already have a few location options in mind, your new bathroom shouldn't disrupt the rest of the home layout after installation.
Space
While it's possible to add an extra bathroom to your current home layout without expanding the living space, it still depends on where it can be placed. This can also partly affect the cost of your bathroom estimate, so keep this in mind when choosing its location. Some of the best places include:
If you have an oversized closet or walk-in wardrobe, then you can turn part of its space into a powder room or half bath. It may not even be necessary to tear down the walls, but this will depend on your desired size and design. If you're worried about storage, you can always add extra shelving in your new bathroom or bedroom. Your hired remodeler may also suggest a few smart storage solutions for your renovation.
A hallway can have up to 30 to 40 unused square feet in a typical home. If this is the case with your home layout, you can easily put up a standard-sized full bathroom on one end of the hallway that's seldom traveled.
If you have a large bedroom, renovate part of the space into a bathroom. If you have two bedrooms next to each other, you can build a shared bathroom in-between. It may be a bit tight, but all you need is at least a three-foot slice from one side of the room and you can build a bathroom complete with a toilet, sink, and even a shower stall!
Start a Conversation With Us!
If you're searching online for a "bathroom remodeler near me," you can count on the quality services offered at DreamMaker Bath & Kitchen of Ogden. Contact us at (801) 614-7263, or fill out our convenient contact form. We always work closely with our clients throughout each step of their remodeling projects to meet their expectations and ensure they're satisfied! Our service areas include Woods Cross, Taylorsville, Brigham City, Riverdale, Washington Terrace, Heber City, and other nearby areas.