---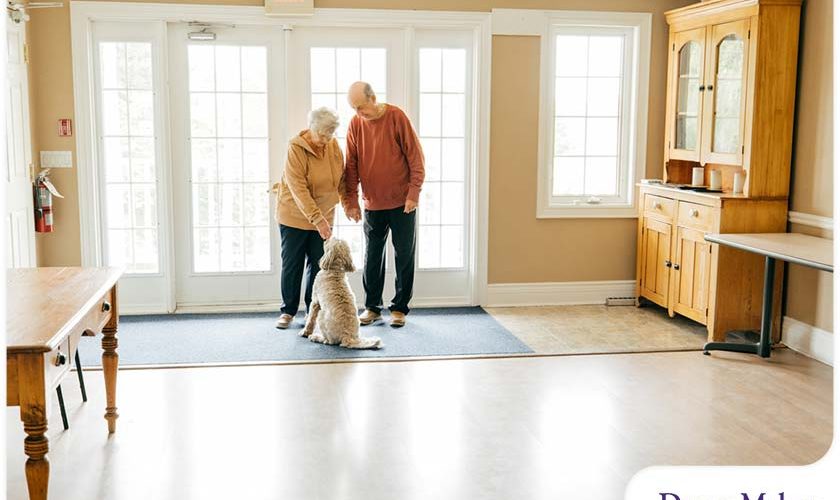 ---
A research report by the National Conference of State Legislatures and the AARP Public Policy Institute shows that around 90 percent of seniors want to keep living in their homes as they age. It's important to respect and support where they want to live so that they stay happy and healthy well into their golden years. If you are living with an elderly parent or loved one, the concept of aging in place is something you might want to incorporate into your home. You can make this possible with the guidance of a reputable remodeler like DreamMaker Bath & Kitchen of Ogden.
Why Work With DreamMaker?
The team behind DreamMaker offers more than just an honest bathroom or kitchen quote. We work with our clients from the beginning to ensure their dream renovation is completed according to their preferences. When you work with us, we make sure to create the best experience in envisioning your aging-in-place home for your senior loved ones.
When you understand how aging in place can benefit seniors, it makes sense to invest in a home remodel for safety and accessibility features to suit their needs. For them, they're already living in a place that provides comfort and happiness that can't be found anywhere else, so why move to a nursing home? Below are some of the biggest reasons why aging in place benefits your aging loved ones:
Nursing homes and other assisted living facilities have large groups of senior residents living under one roof. Support staff and professional caregivers frequently come in and out of those facilities. Although these places can provide the necessary care the elderly need, being around so many people in a public setting can still pose health and safety risks for some seniors.But when you apply the aging-in-place concept in your accessible remodeling plans, you can easily improve the quality of life of your senior loved ones. And with the right precautions, keeping their home environment clean and protecting their health also becomes easier.
Aging in place offers a greater level of freedom and independence for seniors compared to when they live in assisted living facilities. Simply put, they get to experience how they want to live in the same home that they lived in throughout most of their lives. With the right features, they'll get a greater sense of control of their lives. This means they'll live a healthier life and feel happier and fulfilled!
Emotional and Sentimental Value
Many seniors find their homes' emotional and sentimental value much more important than their monetary value. This is mainly because the elderly tend to cherish having a space that truly belongs to them since it's been a big part of their lives for as long as they can remember. Not all seniors can easily adapt to facility living, and even if they do, they won't always feel at home. This makes aging in place a great option as it allows your aging parents or loved ones to stay in a space that has strong emotional and sentimental value to them!
Work With the Team From DreamMaker
You won't have to look far and wide when searching online for a "home remodeler near me." DreamMaker Bath & Kitchen of Ogden offers the Independence by Design™ service, which allows us to create safe and independent living environments while fulfilling not just your needs but that of your elderly loved ones too. Call us at (801) 614-7263 to talk about your aging-in-place plans for your home! You can also fill out our contact form online. Our service areas include Millcreek, Sugar House, Mount Olympus, Holladay, Murray, Cottonwood Heights, Midvale, and more.