---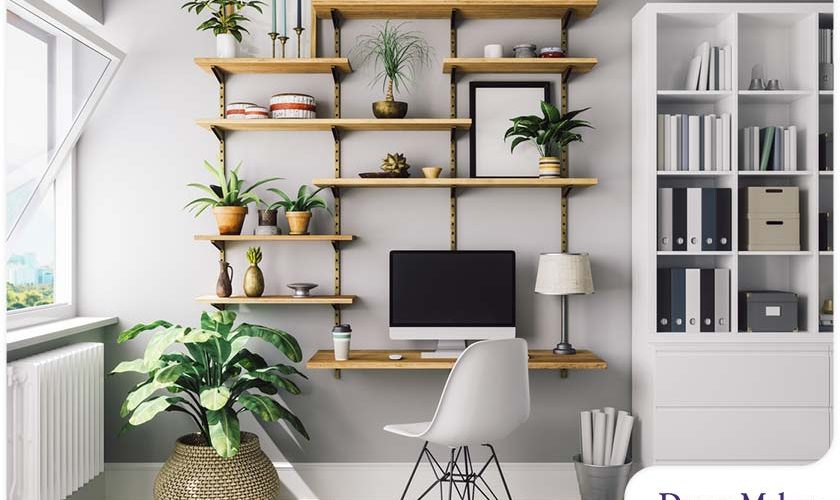 ---
Turning an unused room into a home office is relatively easy, but you should have the right elements to ensure productivity while you work. No matter the size and layout of your room, working from the comfort of your home is meant to be beneficial and shouldn't affect your health. And if you're looking to renovate or expand your home office space, make sure to work with a trusted home remodeler such as DreamMaker Bath & Kitchen of Ogden. We know how to design your home office interiors with your best interests in mind!
If you're wondering how you can create a well-designed home office, make sure you get these essential features and items:
Adjustable Desk
Sitting on a desk all day long can become physically draining and even detrimental to your health. Although it helps to take a break every few hours to clear your head and stretch your muscles, you should also invest in a desk that can be adjusted to the right height. Some desks can also be adjusted to various heights so that you can easily switch from sitting to standing whenever you'd like throughout the day! This helps promote productivity while also staying fit as you take care of your daily tasks.
Personalized Decorations
Your home office shouldn't be too plain and generic. If you want to inspire more happiness and productivity, consider adding personalized items to your space. They can range from artwork and toy collectibles to custom-made desks, chairs, and other types of office equipment that you use for your work.
Additional Storage
Your current home office layout may already have a few cabinets and shelves installed, but depending on the equipment you're planning to set up, you might need additional storage space to accommodate them. You can choose to install a few shelves and cabinets yourself if you think you have the experience, but it's often better to work with an experienced home renovator instead. They can easily design smart and efficient storage solutions that help keep your home office clean and organized!
Exercise Equipment
To ensure a healthy lifestyle while working at home, you need to get some physical activity throughout the day. Since it's your home office, you can add some exercise equipment such as a stationary bike or a treadmill to help with your exercise routine! Doing this can also help you stay awake and productive if you feel slightly tired and need a short break from work.
Set Up Your Home Office With DreamMaker!
Are you still searching online for a "home remodeler near me"? We've got you covered at DreamMaker Bath & Kitchen of Ogden! Tell us about your home office remodeling plans by calling (801) 614-7263 or filling out our convenient contact form. We serve Syracuse, Layton, Kaysville, Farmington, Centerville, Bountiful and more.