---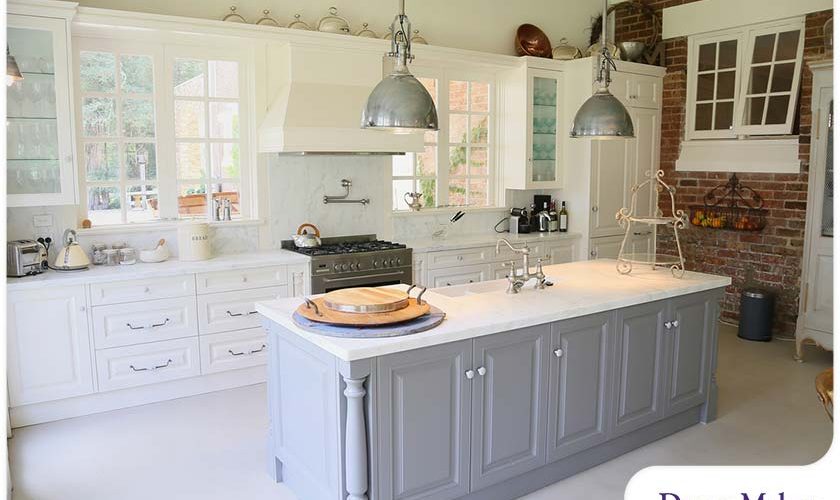 ---
A cottage-style kitchen is well-known for its rustic design that's full of character and charm. Little details such as ceiling beams, stone floors, and even a few weathered features make the space feel cozy and inviting. Achieving this look for your kitchen isn't an easy task to take on your own. You'll need to work with an experienced kitchen contractor like DreamMaker Bath & Kitchen of Ogden if you want to ensure a successful makeover.
If you're also looking for ideas for your new cottage kitchen, consider the following:
Combine Different Wood Finishes
Wood finishes and elements can be found throughout a typical cottage kitchen design. They go beyond cabinets, which means they can be applied to other areas such as the wall panels, adding more texture and giving them a warmer look than tiles while still retaining their practicality. You can also invest in a wood table or countertop to showcase its natural and rustic beauty. The appeal behind combining different wood features comes from a combination of quality craftsmanship, functionality, and traditional design that makes cottage kitchens popular even today!
Pick a Cottage-Style Color Scheme
When planning a cottage-style kitchen remodel, you should stick to colors that reflect the traditional look and design of this particular aesthetic. The colors you choose can be almost anything you find in nature. Think of different hues of white that offer a soft, crisp, and clean look like how light reflects off of sand or the colors you see in the sky or a natural body of water. These calm colors can serve as a base to complement the brighter colors such as vibrant blues, greens, and even yellows incorporated into the cottage kitchen design.
Consider More Storage Options
A well-designed cottage kitchen shouldn't be just visually appealing. It should also be practical in its functions and features, including additional storage options that use every inch of your kitchen space. Standard storage may not always apply to your design, so you'll have to discuss your options with your trusted kitchen remodeler. These can include custom shelving, cabinets under window seats, and even under-plinth drawers that help you maximize storage in your new cottage kitchen.
Add a Few Wicker Pieces and Other Details
Cottage kitchens are designed with specific elements to provide a natural and rustic feel for the space. Natural wicker is one such design element and can be decor for your storage, seating, and other areas of the kitchen. If you want your cottage kitchen design to feel more vintage, consider adding crown molding to cap the top of your cabinets and columns.
Let DreamMaker Build Your Kitchen!
If you're still searching online for a "contractor near me,"consider the quality remodeling services offered at DreamMaker Bath & Kitchen of Ogden! Call us at (801) 614-7263, or fill out our contact form and let's talk about your next home renovation. Our team proudly serves Ogden, Mountain Green, Peterson, Morgan, Roy, Hooper, Clinton, and other nearby areas.