---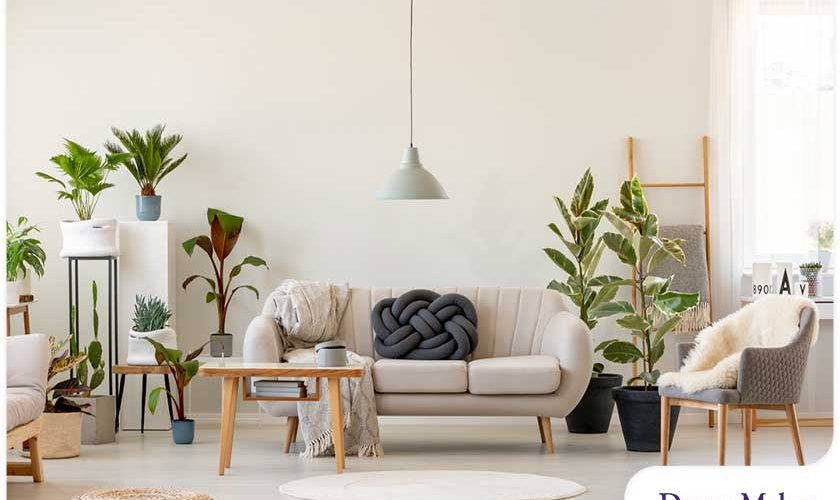 ---
If simple, sustainable, and stress-free are your favorite buzzwords, then you'll absolutely love lagom. Roughly translated as "just enough" in Swedish, lagom is a lifestyle, promoting the belief that true happiness is achieved through balance and moderation. You'll find that living by lagom becomes easier when your home design reflects its focus on minimalism and clean living. The premier "kitchen and bathroom remodeler near me", DreamMaker Bath & Kitchen of Ogden, shares how to incorporate lagom into your home renovation and design.
Tips to Achieve a Lagom-Inspired Interiors
Take away the clutter.
You wouldn't think a living space can be both cozy and minimalist, but with lagom, it's possible. This Scandinavian concept is all about finding beauty in simplicity, which is achieved through decluttering. Try to remove items that don't serve a purpose or evoke a positive emotion. Leave only the things you truly love. If you'd rather keep some of these less practical items, consider investing in clever storage solutions so they contribute to visual clutter. When all you have are the essentials, you'll be able to enjoy cleaner, more tranquil living spaces.
Visual harmony is key.
Interior palette is an integral aspect of home design – one that's always included in every bathroom or kitchen estimate. Lagom-inspired interiors lean towards neutral colors, such as white, beige, and gray, interspersed with cool blues to create a relaxing vibe. Repeat these same hues throughout your home so that one room connects seamlessly with the next. To create visual depth and make each room distinct despite the repeating colors, add texture and interesting patterns.
Keep it natural.
Is the room actually lagom-inspired without incorporating a few natural elements into it? To complete the look, make sure your living space has sufficient access to natural light. Adding windows and installing a skylight should help with this. You'll find that an open and well-lit room will do wonders for your physical and mental wellbeing. But that's not all – you should also consider integrating wood and stone elements into your home decor. Then you can wrap it up with a few hardy indoor plants.
If you have a vision of lagom-inspired home interiors and want to bring it to life, it's important to work with a dependable remodeler like DreamMaker Bath & Kitchen of Ogden. We don't just excel on paper, but on 'soft qualifications' too. Choosing us means working with a remodeling professional who would do their best to turn your dream home into a reality.
Start a Conversation With Us
DreamMaker Bath & Kitchen of Ogden values communication and transparency with our clients. Talk to us about the new bathroom cost, or a design trend you'd like to integrate into your home design, and we'll tell you what to expect. We believe establishing confidence and clear communication, can take away some of the stress involved with home remodeling.
Call us today at (801) 614-7263, or fill out this contact form to schedule a design consultation. We proudly serve homeowners in and around North Ogden, Plain City, West Point, West Haven, Pleasant View, and Farr West, UT. If you'd rather check out our design center, it's open Monday through Friday.