---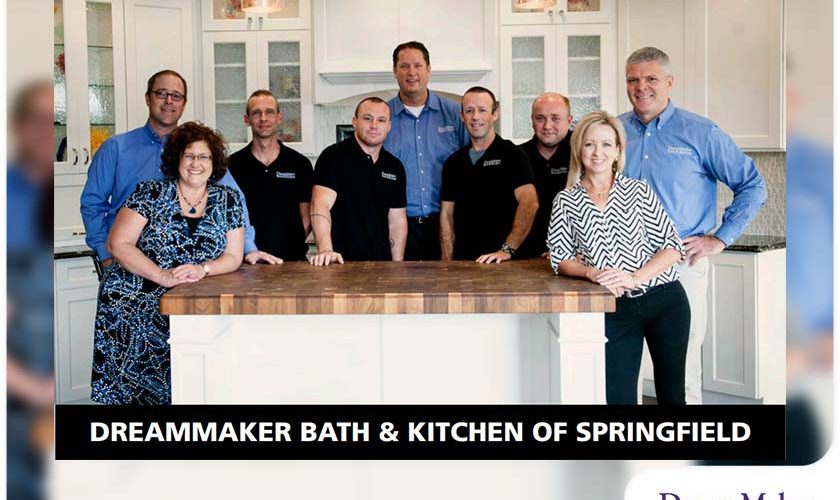 ---
We are excited to congratulate our friends at DreamMaker Bath & Kitchen of Springfield on being named Franchise of the Year! This prestigious award is a testament to a company that provides top-notch home renovation services. But what does it take to be one of the best kitchen and bathroom contractors in the country? To find out, we talked to the people behind the franchise.
How It Started
Since 2006, Curt and Deb Trampe have been valued members of the DreamMaker family. "DreamMaker was attractive because they focused exclusively on kitchen and bathroom remodeling," said Curt. "This reduced scope of work and specialization also led to the potential for higher margins and profit compared to my previous business. The fact that there were systems already set up to follow and a business process that was repeatable was also very valuable to me."
Why DreamMaker Is Your Most Reliable Contractor
DreamMaker is a brand that has earned the trust of homeowners across the country. We're a professional, one-stop shopping alternative that offers quality bathroom, kitchen and other interior remodeling services. We also specialize in some exterior work as well as general contracting, so whether you want to update your current kitchen or plan a room addition for your home, we can handle your project with care and precision.
Our company's ongoing success is largely thanks to the Trampes and other staff members who are committed to helping the brand grow and building trust with consumers. This is also possible due to the Code of Values which we follow in every aspect of our business.
Let's Start a Conversation!
If you search online for "contractor near me" along the Wasatch Front, DreamMaker Bath & Kitchen of Ogden will be a top result. Call us today at (801) 436-8886 and let's talk about your next remodeling project! You can also fill out our online contact form to get started. Our service areas include North Ogden, Plain City, West Point, West Haven, Pleasant View, Farr West, Marriott-Slaterville, South Ogden, Ogden, Eden and Riverdale, as well as the surrounding communities.