---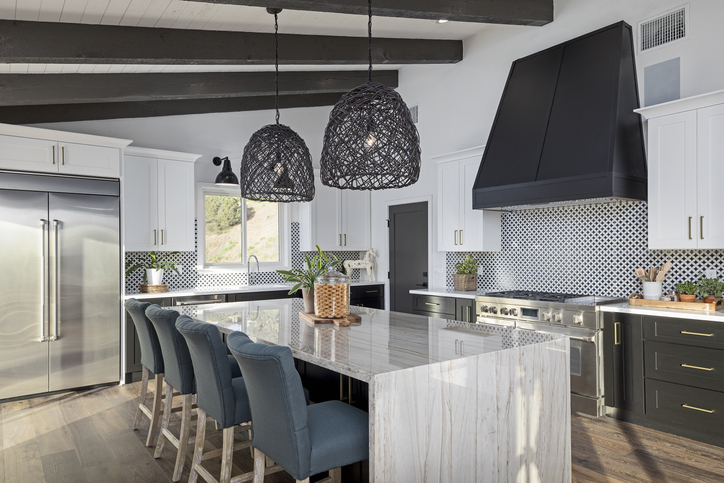 ---
Now that you've decided to remodel your kitchen, how do you plan to prepare? Depending on the design and the amount of work that needs to be done, it may take a few days or even longer before you can use it again. It will help to talk with your home remodeler about how they'll undertake your kitchen remodel.
Here are some things you can do to get through your home improvement project with the least amount of stress.
Pack Up Your Kitchen
Before the renovation process begins, you'll need to pack up your kitchen, setting aside the supplies you need to set up a temporary kitchen. Take this opportunity to sort out what items you want to keep and what should be tossed or donated. You may also want to arrange for movers if you're planning to use some of the bigger items in your makeshift kitchen.
Set Up a Temporary Kitchen
When setting up a makeshift kitchenette, make sure that it has a water source. It can be in a room adjacent to your main kitchen, but as a professional kitchen contractor, we suggest setting up a sink/wash area somewhere outside to avoid the noise and mess during the renovation process. Don't forget to keep a utility bin handy so that you can easily load up and transport your dishes elsewhere when needed.
Your temporary kitchen should include essential appliances such as a fridge, toaster oven, microwave and coffeemaker. Make sure you also store necessary utensils and dishes in plastic containers to keep the dust off them during the renovation process.
Plot a Dishwashing Strategy
If you have a utility sink where you've set up a makeshift kitchen, be sure to keep dish detergent, a scrub brush and a dish towel nearby. Your trash bin should also be nearby and covered to keep pests away. Wash your dishes properly before placing them in their designated containers. You may also consider using disposable plates and utensils.
Let's Start a Conversation!
Searching online for "kitchen remodeler near me" will lead you to DreamMaker Bath & Kitchen of Ogden. Call us today at (801) 436-8886 to get started! You can also fill out our online contact form. Our service areas include North Ogden, Plain City, West Point, West Haven, Pleasant View, Farr West, Marriott-Slaterville, South Ogden, Ogden, Eden and Riverdale, as well as nearby communities.