---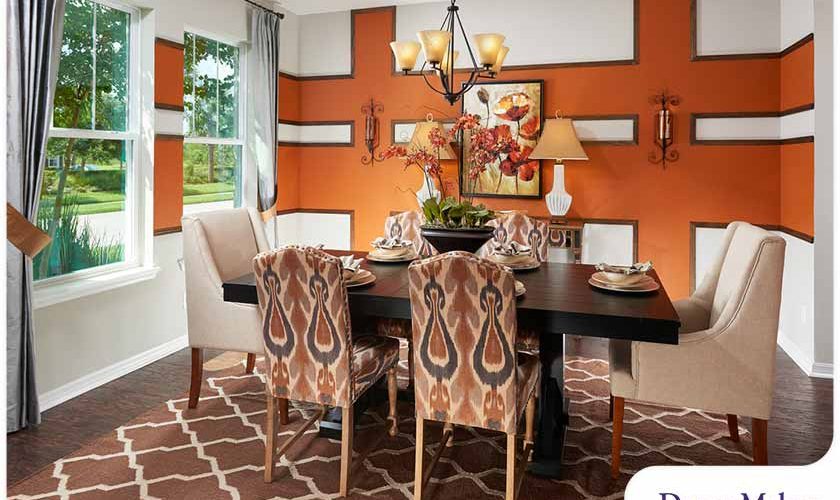 ---
Understanding what colors and patterns work best with your interior is essential to ensuring the success of your home remodeling project. But it can be easy for a space to look and feel unharmonious without the right focal point. It's always a good idea to highlight an attractive feature that will command attention, help anchor the rest of your décor and set the vibe for the entire space.

Here are some simple ideas for the major spaces in your home.

Dining Area: Light Fixture

Whether you have a formal dining room or a more casual setup in an open floor plan, a statement light fixture above your dining set makes a perfect focal point. It draws the eye without getting in the way of the space's real function. Chandeliers and pendants come in a wide range of styles and sizes, so you're sure to find one that will fit your dining area perfectly.

Bedroom: Artwork

Most people want a bedroom that exudes a calm, soothing atmosphere, and that often means minimizing visual clutter. But calm doesn't mean dull and empty! The space above your headboard is the perfect place for a painting, a wall hanging, a canopy or cornice, a mirror or any type of art installation. Just make sure it's fixed securely to your wall.

Living Room: Accent Wall

Living room accent walls are where you can let your imagination run wild. Most remodeling contractors recommend adding extra interest to at least one wall, or a portion of one wall. You can use a bold paint color, a stencilled pattern or cool wallpaper. You can create a gallery wall, install paneling or wainscoting, use exposed brick, or even create a living wall.

Kitchen: Backsplash

An accent backsplash can work with virtually any kitchen layout, and it's a less "scary" commitment than, say, an accent countertop or island. Keep in mind that it's very easy for a kitchen to look busy and cluttered, so if you're creating a focal point in a kitchen, it may be a good idea to keep other features simple unless you're on the maximalist end of the spectrum.

Home Office: Statement Furniture

Home offices keep productivity front and center, so it's good to have a statement piece here that does double duty without being too distracting. Great choices include a desk, a bookcase or an armchair, but a beautiful rug wouldn't look out of place, either.

Let's Start a Conversation!
Whether you're planning a simple closet remodel or a full-blown renovation, DreamMaker Bath & Kitchen of Ogden will be happy to work with you to create a design plan that ticks all the right boxes. Call (801) 436-8886 or fill out our contact form for an in-home or virtual consultation. We serve homeowners in Ogden and the neighboring areas, including Taylorsville, Park City and Clearfield.