---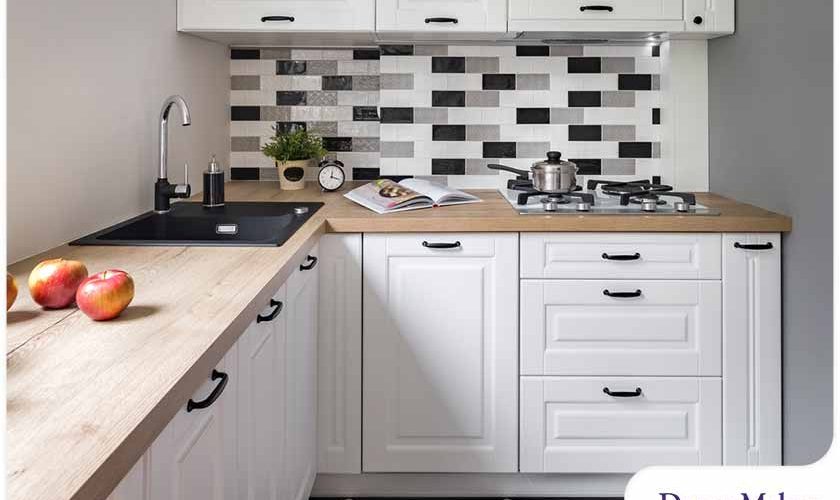 ---
If you feel you've outgrown your small kitchen, you might think the best thing to do is to renovate it entirely. But sometimes, it's possible to make more room in this busy space without resorting to a complete makeover. From expanding your counter space to finding smart storage solutions, here are some ideas to consider, according to kitchen remodeling contractors:

1. Add more counter space.

The lack of counter space is one of the common problems of small kitchens. If you need an extra surface for food preparation and don't want to tear down a wall, take up extra floor space or change your current kitchen layout, consider using one of your top drawers. You can have a custom pull-out countertop built in, or, in a pinch, lay a chopping board across it. If you have a range with a built-in cover, that's also extra (temporary) prep space, provided your stove isn't in use.

2. Create an instant island.

As long as you have enough room in your kitchen, adding a small island can be a great solution for your counter and storage space limitations. Got an old dresser? That can be transformed into an island as long as it's waist-high and has a surface wide enough to safely place your prep tools and chopping board. You can even make it moveable with rolling casters.

3. Utilize dead space inside cabinets.

Using dead space inside or under your cabinets as storage might be a small thing to add to your kitchen remodel wish list, but it'll go a long way. You can hang a set of mug hooks or a wine glass rack under your cabinets or shelves. You can install racks inside your cabinet doors—this is a perfect spot for cookware lids and cleaning supplies. The trick is to expand your idea of storage beyond horizontal surfaces. If it can be hung or stored vertically, you'll find a space for it.

4. Remove clutter.

At the end of the day, nothing solves your storage woes quite like decluttering. Too many items on your counter can break up sightlines, making your kitchen feel smaller. For your peace of mind, take time to review what you have in your kitchen versus what you actually use. Storage solutions can be found for seldom-used, high-value items. As for the things you know you can do without, consider moving them to your basement, attic or garage, or even gifting, donating or selling them.

Let's Start a Conversation!
Count on DreamMaker Bath & Kitchen of Ogden when it comes to kitchen renovations. Whatever the size of your project, our experts aim to enhance your space and the quality of your life by working closely with you to meet all your wants and needs. Call (801) 436-8886 or fill out our contact form for an in-home or virtual consultation. We serve homeowners in Farr West, Eden, Hooper and all surrounding communities.