---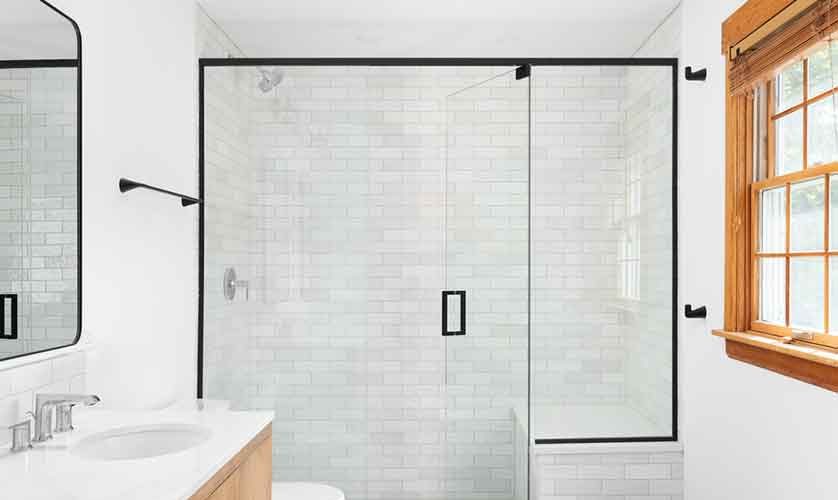 ---
Wet rooms not only offer a modern touch to your home but also provide easy access and a more spacious feel. However, building one requires proper planning to ensure it has the perfect mix of aesthetic appeal and functionality. Before you go around getting a bathroom quote from local remodelers, be sure you are aware of the dos and don'ts of designing a functional and beautiful wet room.
Dos: Essential Elements for a Functional Wet Room
Professionally Designed and Installed
A well-built wet room helps keep your space looking fresh for years and minimize any risk of water damage. Work with an experienced bathroom remodeler who can advise on the best materials and ensure proper installation. Doing so ensures your fixtures work well and your flooring, tiling and other bathroom components are covered under warranty.
Well-Constructed Drainage
Proper drainage design is another essential aspect of a functional wet room. It helps prevent standing water, the primary cause of slips and falls and mold growth in bathrooms. Make sure this aspect of the bathroom remodel is given importance during the design phase.
Non-Slip Flooring
Non-slip flooring is vital for promoting safety in the wet room. It should provide grip underfoot or while using bathroom footwear. Choose a flooring material with a high slip-resistant rating, such as textured tiles, to minimize the risk of accidents. This is especially helpful if children and older adults will be using the wet room. If you need suggestions, your bathroom remodeler can make excellent recommendations that match your design preferences and budget.
Ventilation
Adequate ventilation is a must for wet rooms to prevent mold, mildew and odors. Consider installing a high-quality bathroom extractor fan to remove excess moisture and ensure a healthy, clean environment. Your contractor can give you a bathroom estimate with all their ideas to improve your wet room's ventilation.
Don'ts: Common Mistakes to Avoid
Build a Bathroom Without Local Compliance Requirements
Your dream wet room design should comply with all local building codes. Building codes often dictate specifications for plumbing, electrical work and ventilation. Ignoring these regulations may result in fines or problems down the road. Fortunately, a top contractor will already consider these when designing your bathroom.
Forget About Accessibility
Accessibility is another critical factor to consider in the design process. Your wet room layout should account for current and future mobility needs, such as grab bars or wheelchair access. With these features, your space remains functional as your circumstances change.
Skimp on Storage
Don't forget about storage. Install smart storage solutions like built-in shelving or wall-mounted cabinets to keep personal items organized and out of the way.
Go Cheap on Building Materials
Avoid the temptation to skimp on quality materials and fixtures. Investing in durable, high-quality products will help ensure long-lasting results and improve the overall value of your home.
Let's Start a Conversation!
Whether you're looking for functional updates for safety and convenience or a total bathroom transformation, it pays to work with the professionals at DreamMaker Bath & Kitchen of Wilmington. With a vast range of services and an experienced and knowledgeable design team, you can be confident that you will get nothing short of a superior result. Find out why we're the name you'll see when you look up "bathroom remodeler near me" online — give us a call at (910) 928-2207, or fill out our contact form to schedule a conversation. We proudly serve homeowners in Leland, Pine Valley, Carolina Beach, Carolina Place and the rest of Pender County.