The DreamMaker Wilmington Team
With a dedication to superior craftsmanship and ethical excellence, our team of specialists deliver a design that meets your specific needs, while communicating consistently throughout the entire remodeling process. You can feel secure that your project will be completed in the most efficient manner possible with minimal disruption to your life. Plus, our foundation in honest, ethical business practices makes us the professionals you can trust to give you the home you've always wanted.
Keep scrolling to meet the team.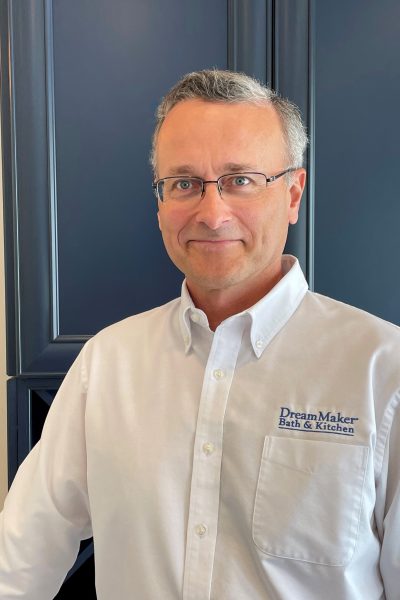 Brad Jacobs
Since growing up in northern Virginia, Brad has always had a passion for building, fixing, and improving things.  Summer jobs in new home construction and at a stair manufacturing company helped to pave the way for attending the College of William & Mary, where he met his best friend and future wife, Lila.  After going on to receive a PhD in chemistry, Brad pursued a successful career as a technical leader for R&D in Fortune 500 companies, developing products for industrial adhesives and coatings markets.
Brad and Lila were blessed with two wonderful daughters, Maya and Marina.  Between driving his girls to soccer games, music and dance lessons, Brad always found time for home improvement projects such as finishing basements, installing hardwood and ceramic tile flooring, and remodeling bathrooms.  His favorite project was a complete design and rebuild of a 1940's vintage kitchen, where he worked with an architect, a custom cabinet maker, carpenters and other trades to completely transform an old, outdated room into an open, comfortable and welcoming space to enjoy with family and friends.
That project gave Brad an appreciation for the importance of careful planning, good project management, and open communication for handling the potential surprises and inherent complexity of a large remodeling project, not only to achieve a beautiful result, but also to minimize the dust, disruption and inconvenience of living without a kitchen for several weeks!
Now that Brad and Lila are empty-nesters, they decided to leave corporate life and colder climates to move to beautiful Wilmington, NC.  In 2018 Brad earned his North Carolina Residential General Contractor License # 80473. Buying a DreamMaker Bath & Kitchen franchise is a perfect fit for Brad—it combines his passion for remodeling and years of experience in project management and business together with a successful, national organization that is one of the most trusted names in the remodeling industry.  DreamMaker Bath & Kitchen is built upon a strong Code of Values, offers extensive training, processes and support, and is dedicated to quality, integrity, excellence and a positive customer experience.
We invite you to stop by and visit our Design Center and start a conversation about your ideas for a dream bathroom or kitchen.  We would love to meet you and help you to make the best decision for you and your home.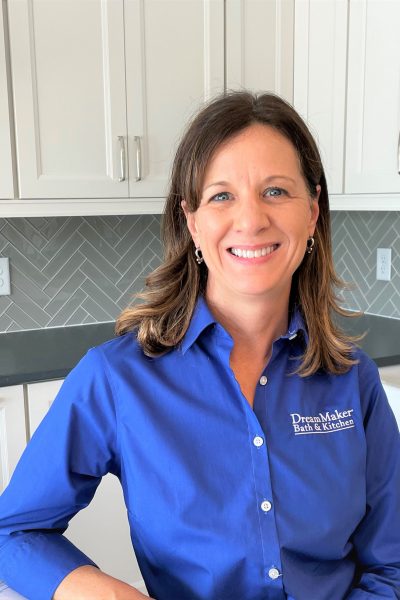 Wendy McBee
Wendy joined DreamMaker after twenty years of designing and remodeling houses. She grew up in Atlanta. After an early career in IT project management, and having their three sons, she decided to jump into real estate. While raising her three children, she developed a business remodeling homes in Florida and North Carolina.  With her boys grown and flown, she decided to join DreamMaker to continue to do what she loves. Her main focus is on finding the best flow and function for each house. She enjoys meeting with clients to get to know what they are looking for and help them put together a design that best suits them. From help with planning to making selections, Wendy strives to make the remodeling process run smoothly.
When not working, Wendy enjoys time at the beach, exercising, spending time with family, playing with her dog, and enjoying all that Wilmington has to offer.