---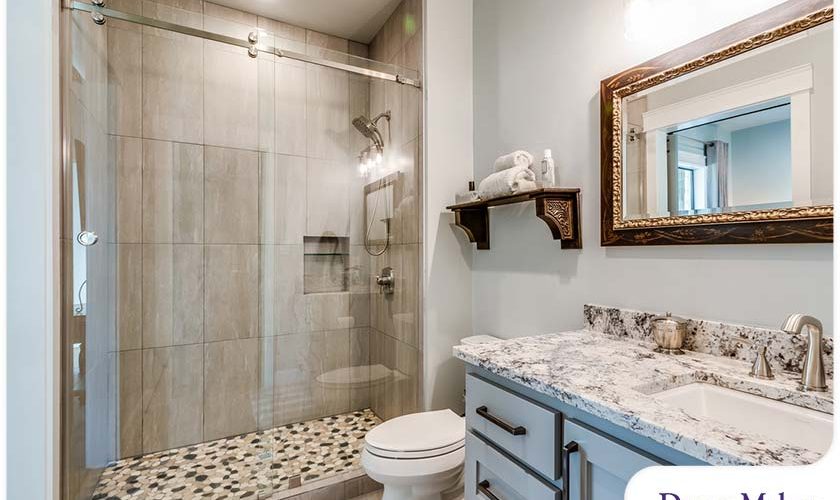 ---
Making changes in some key areas of your home can make it safer and more accessible for everyone, especially seniors. This is the goal of safety and mobility remodeling. Often called aging-in-place remodeling, it focuses on modifications that support older users' safety, comfort and independence.

One area that needs special attention when planning aging-in-place renovations is the bathroom. Most remodelers recommend tub-to-shower conversions for the following reasons:

A Safer, More Accessible Shower Space

The bathroom has numerous safety hazards that can put individuals with limited mobility at a disadvantage. Stepping over the side of the bathtub, for instance, can be challenging. The fact that it has a slippery surface increases the risk of suffering a fall. This is why it makes sense to convert this part of the bathroom to a shower. With a space wide enough to accommodate those who use mobility devices like walkers and wheelchairs, a walk-in shower allows for a safer and more convenient showering experience.

Upgraded Aesthetics

Removing an old and outdated bathtub and installing a zero-barrier shower in its place not only improves the bathroom's functionality, it also enhances its aesthetic appeal. This is especially true if the tub is an eyesore. The good news is that today's showers are designed with glass partitions to highlight beautiful tilework and other components inside them.

Easy-to-Clean Shower Surfaces

Another benefit of a tub-to-shower conversion is that you won't have to worry about extensive bathroom maintenance. If your old bathtub needs constant scrubbing to keep it looking presentable, you will appreciate the easy-to-clean features of today's shower. Some of the products available on the market are engineered to withstand mold and mildew growth.

Independence by Design™ Service

Tub-to-shower conversions are one of the many upgrades DreamMaker Bath & Kitchen of Wilmington offers through its Independence by Design™ service. When you discuss your project with us, we'll draw up a detailed and accurate bathroom quote and deliver a design that features the modifications that will ensure your safety, comfort and independence.

Through our distinct, full-service approach, we can design and build accessible kitchens and bathrooms complete with features such as lowered counters and cabinets, slip-resistant floors, grab bars, and walk-in showers and tubs. We can also incorporate chair lift systems and ramps to accommodate individuals with mobility issues living in multi-level homes.

Let's Start a Conversation!
When you've got DreamMaker Bath & Kitchen of Wilmington in your corner, you won't need to keep Googling "home remodeler near me"! We have a talented, hard-working team of design experts who can see to it that all your remodeling needs are met. Whether you're planning a bathroom or kitchen upgrade, an aging-in-place remodel or whole-home renovations, trust us to do the job to your satisfaction. We are proud to serve homeowners in Wilmington, Port City,  Forest Hills, Leland and beyond. Call (910) 928-2207 or fill out our contact form to schedule a design center visit or a virtual consultation.