---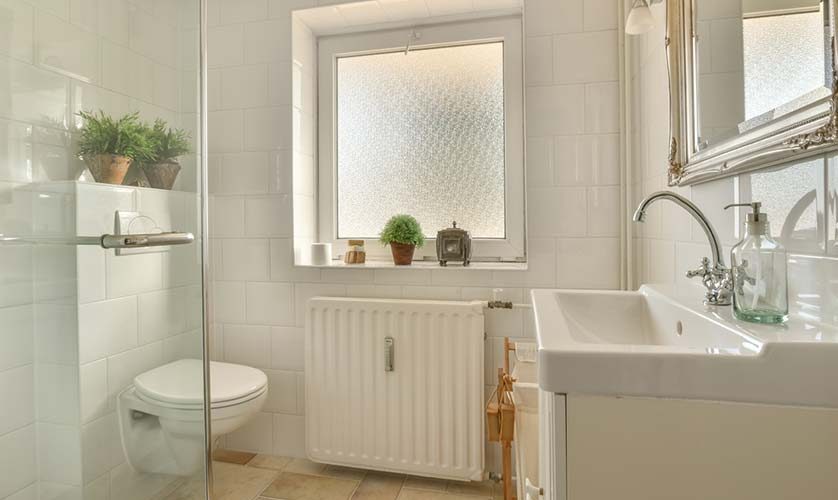 ---
The guest bathroom is often overlooked in home design, but it's a space that can truly impress your visitors and enhance their experience. Whether you're planning a complete guest bathroom renovation or a few upgrades, hiring an expert bathroom remodeler for your remodeling project is a smart investment.
Continue reading as DreamMaker Bath & Kitchen of St. Louis Park shares six tips for revamping your guest bathroom.
1. Set a Budget
Before starting your guest bathroom remodel, establish a clear budget. Knowing your financial limits will guide your decisions on materials, fixtures and the extent of the renovation that your bathroom contractor will do.
2. Prioritize Functionality
Guest bathrooms should be functional above all else. Ensure that the layout and fixtures make sense for the space. Consider a well-placed vanity with storage, a comfortable toilet, and a practical shower or bathtub. If you have the space, a double-sink vanity can add convenience when hosting couples or multiple guests.
3. Choose a Timeless Design
While it's tempting to follow the latest trends, opt for a timeless design that won't feel outdated in a few years. Neutral color palettes, classic fixtures and quality materials like subway tile and natural stone can create a lasting and sophisticated look.
4. Lighting Matters
Good lighting can transform a guest bathroom. Consider a combination of task, ambient and accent lighting. Wall-mounted sconces on either side of the vanity mirror can provide even, shadow-free illumination for grooming tasks. Meanwhile, a stylish chandelier or pendant light can add a touch of elegance.
5. Optimize Storage
Ample storage in a guest bathroom is a must. Install cabinets, shelves or a linen closet to keep essentials like towels, toiletries and cleaning supplies organized and easily accessible. Open shelving can also be decorative, displaying neatly folded towels or decorative items.
6. Choose Durable Materials
Guest bathrooms receive a fair amount of traffic, so choose materials that can withstand daily use. Porcelain or ceramic tiles are durable and come in various styles. For countertops, consider quartz or granite, which are both durable and visually appealing. Don't forget to use moisture-resistant paint and finishes.
Let's Start a Conversation!
Whether you choose to do minor updates or a complete renovation, hire a bathroom contractor near me like DreamMaker Bath & Kitchen of St. Louis Park to ensure a successful project. To book an appointment, call (952) 522-3008 or complete our contact form. We serve clients in Minneapolis, Eagan, Golden Valley, Roseville, Vadnais Heights and surrounding communities.