---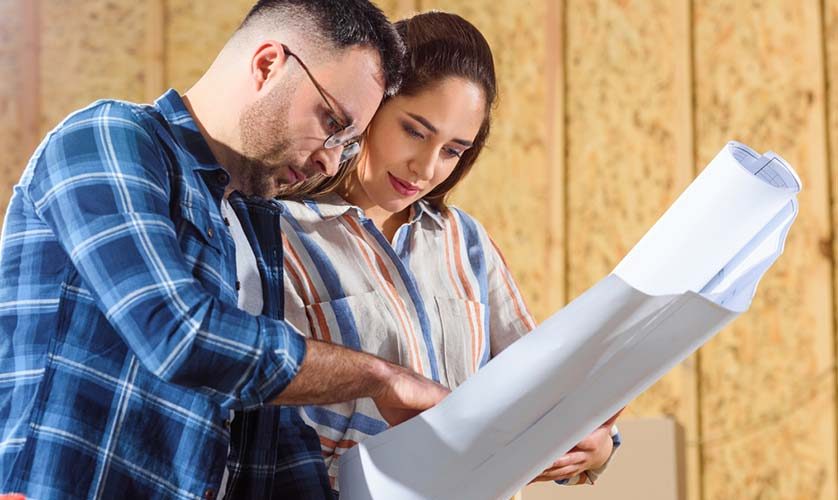 ---
Structural renovations involve making fundamental changes to a building's core components, such as its foundation, load-bearing walls, roof and overall layout. These changes are not merely superficial but rather affect the home's stability, functionality and longevity. Unlike cosmetic changes that focus on aesthetics, structural renovations address the underlying bones of the structure.
Keep reading as DreamMaker Bath & Kitchen of St. Louis Park discusses more information you need to know about structural renovations.
Structural Renovations vs. Cosmetic Changes
The distinction between structural renovations and cosmetic changes lies in their purpose, scope and impact. Structural renovations aim to enhance a home's functionality, safety, and potential for expansion, often involving significant alterations. These changes include wall removal or layout reconfiguration, which require specialized expertise from a home remodeler and engineer.
On the other hand, cosmetic modifications focus on improving a home's appearance through less invasive, surface-level alterations. These include painting and updating fixtures, which typically do not require substantial structural modifications.
Considerations to Make When Planning a Structural Renovation
Before undertaking structural renovations, take note of these critical considerations that should guide your decision-making process.
Budget – Structural renovations can be more costly than cosmetic changes due to the complexity of the work involved. It's essential to establish a realistic budget and account for potential unforeseen expenses.
Permits and regulations – Many structural renovations require permits and compliance with building codes. Get a home renovator who understands the local regulations and can obtain the necessary approvals before starting the project.
Timeline – Structural renovations often take longer to complete than cosmetic changes. Be prepared for potential disruptions to your daily life during the renovation process.
Professional expertise – Engage an experienced general contractor who specializes in structural renovations. Their expertise is vital in ensuring the work is done safely and up to code.
Scope of work – Define the scope of your structural renovation. Consider your long-term needs and objectives to ensure the changes align with your lifestyle and preferences.
Advantages of Structural Renovations
Structural renovation projects, like creating open living spaces or adding rooms, can enhance your home's functionality and value. These improvements also align your home with your needs and can command a premium in the real estate market. Beyond aesthetics, structural renovations often offer opportunities to improve energy efficiency and customize your space. Additionally, addressing structural issues and incorporating modern technology can enhance your home's safety, stability and appeal to potential buyers.
Let's Start a Conversation!
Turn to DreamMaker Bath & Kitchen of St. Louis Park if you need professional guidance on your structural renovation project. Call us at (952) 522-3008 or fill out our contact form to schedule a consultation. We proudly meet the home remodeling needs of homeowners in Minneapolis, Afton, Robbinsdale, Bloomington, Eagan, Golden Valley and nearby areas.