St. Louis Park - Our Team
The DreamMaker St. Louis Park Team
With a dedication to superior craftsmanship and ethical excellence, our team of specialists deliver a design that meets your specific needs, while communicating consistently throughout the entire remodeling process. You can feel secure that your project will be completed in the most efficient manner possible with minimal disruption to your life. Plus, our foundation in honest, ethical business practices makes us the professionals you can trust to give you the home you've always wanted.
Keep scrolling to meet the team.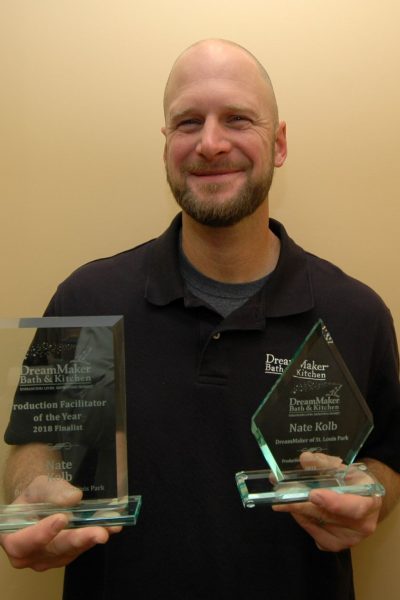 We couldn't be prouder of our Production Manager, Nate Kolb. DreamMaker Bath & Kitchen is a national franchise, and at the annual franchise meetings in Texas this year, Nate was named both regional and national Production Manager of the Year! This was based on both a quantitative evaluation (volume of work, systems utilization, benchmarks) and a written evaluation (code of values, professionalism, leadership, customer service). We have always known that we have an outstanding production manager for our team and we are delighted that Nate has received this recognition. Our company, our clients, our subcontractors and vendors all enjoy working with Nate and receive the benefits of his professionalism and his enthusiasm for his work.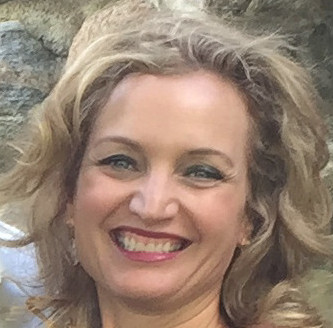 We are so proud to have award-winning designer Chenelle Johnson on our DreamMaker team. She is the 2019 Showplace Cabinetry National Design Contest winner in the Best Small Kitchen Design category! Kitchen and bath design projects from across North America were submitted for this contest, and the panel of peer-group design professionals judged each entry on visual appeal, creativity, workflow and design elements. Chenelle's kitchen project was a space planning challenge, and she delighted her clients by utilizing every square inch of the 110 square foot kitchen to include everything on their wish list. Chenelle's impressive portfolio of kitchen and bath projects, in a wide range of sizes, scopes and styles, is a testament to her versatility as a designer.
Some links:
https://www.kbbonline.com/news/featured/winners-announced-in-showplace-national-design-contest/