---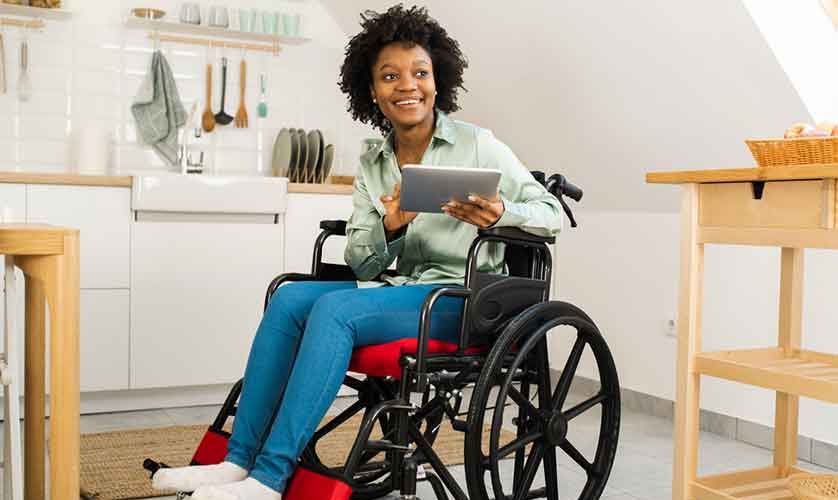 ---
Are you considering updating your kitchen to make it more accessible and comfortable for everyone in your home? An ADA-compliant kitchen is designed for the needs of individuals with disabilities, ensuring a safe and functional space for all users. An accessible remodeling contractor shares its key features in this post.
Accessible Countertops and Work Surfaces
Countertops and work surfaces should be at a height suitable for individuals using wheelchairs. This might involve installing adjustable-height countertops or including a lower section of the countertop for easier access.
Adjustable Cabinets and Storage
Your cabinets and storage spaces should enable users to access items effortlessly. Consider installing pull-down shelves, full-extension drawers or even motorized cabinets that can be raised or lowered. This can significantly affect the ease and convenience of using your kitchen.
Easy-to-Use Appliances and Fixtures
Easy-to-use appliances and fixtures also play a critical role in an ADA-compliant kitchen. Opt for appliances with front or side controls, large display panels, and easy-to-grip handles. Find fixtures such as faucets and cabinet hardware that are simple to operate, even for individuals with limited dexterity.
Clear Floor Space and Maneuvering Room
Lastly, ensuring adequate clear floor space and maneuvering room in your kitchen is essential. This allows individuals using wheelchairs or other mobility devices to navigate the space safely and efficiently.
Benefits of an ADA-Compliant Kitchen
Any kitchen remodeler near you will attest that an ADA-compliant kitchen offers numerous benefits for all users. It promotes increased independence for individuals with disabilities, allowing them to perform daily tasks more easily. It also enhances safety with features designed to minimize the risk of accidents or injuries. An accessible kitchen is also a valuable asset when selling your home as it caters to a broader range of potential buyers.
Let's Start a Conversation!
Trust DreamMaker Bath & Kitchen of St. Louis Park in Minneapolis, MN, to bring your vision to life and create a kitchen that caters to everyone's needs. Send us a message or call (952) 522-3008 to request a free kitchen quote. We serve homeowners in St. Louis Park, Bloomington, Eagan, Golden Valley and the surrounding communities.