---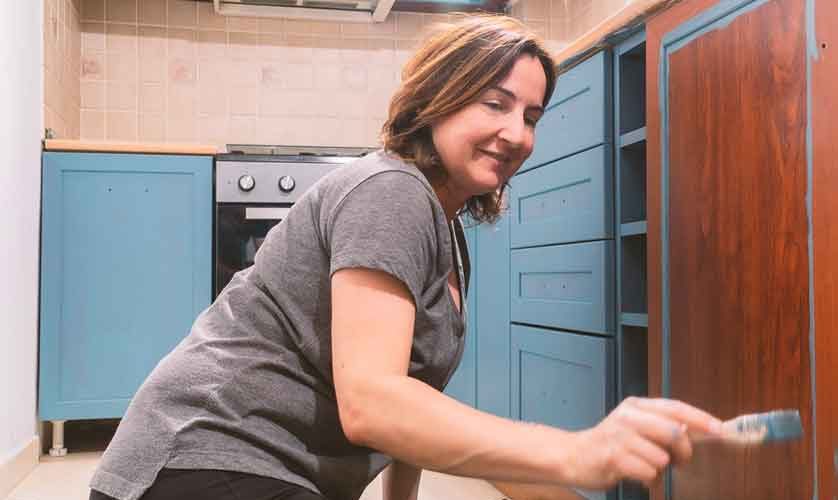 ---
Choosing the right paint for your kitchen is essential to achieving the perfect look, feel and functionality for this integral space in your home. In this blog, a premier kitchen contractor explores the various types of paints and discusses their pros and cons so you can select the best paint for your kitchen.
Water-Based Paints
When it comes to water-based paints, acrylic and latex paints are popular choices for kitchens.
Acrylic paint is known for its durability and resistance to moisture, making it ideal for high-humidity environments. It also dries quickly and provides a smooth, easy-to-clean finish. However, acrylic paint can be slightly more expensive than other options.
Latex paint is a budget-friendly option that works well for walls and ceilings in the kitchen. It is easy to apply and dries relatively quickly. While not as moisture-resistant as acrylic, it still provides a solid finish that can withstand the rigors of everyday kitchen use.
Oil-Based Paints
If you prefer oil-based paints, alkyd and enamel paint might be worth considering for your kitchen.
Alkyd paint is known for its durability and resistance to stains, scratches and moisture, making it a popular choice for cabinets and trim. Its downside is that it takes longer to dry and may have a stronger odor during application.
Enamel paint is ideal for kitchen cabinets and trim as it provides a hard, glossy finish resistant to stains and moisture. However, it can take longer to dry than alkyd paint and may require multiple coats for the best results.
Specialty Paints
You might consider chalk or milk paint for a unique look in your kitchen.
Chalk paint is perfect if you're going for a vintage or rustic aesthetic, as it offers an ultra-matte finish and can be easily distressed. Remember that your contractor may require a protective wax or sealant to ensure durability.
Milk paint is an eco-friendly option that provides a natural, matte finish with subtle color variations. It is made from organic materials, making it a great choice for those who prefer environmentally friendly products. However, it may be more challenging to find and apply than some of the other paints mentioned.
Let's Start a Conversation!
If you're in the Minneapolis, MN, area and need help remodeling your kitchen space, contact premier kitchen remodeler DreamMaker Bath & Kitchen of St. Louis Park. Send us a message or call (952) 522-3008 to schedule an appointment. We serve homeowners in St. Louis Park, Robbinsdale, Anoka, St. Paul, Adina and the surrounding communities.