---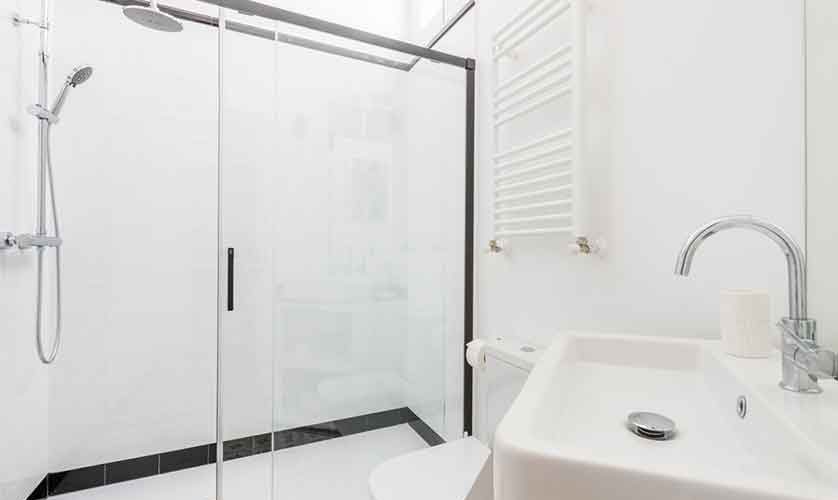 ---
Are you considering upgrading your bathroom to a luxurious wet room? Wet rooms are not only visually appealing but can also increase the value of your home. However, proper planning and execution are crucial to realizing this dream. In this blog post, we discuss the do's and don'ts of designing a wet room for your Minneapolis home.
Do's for Wet Rooms
A well-designed wet room not only looks impressive but also functions seamlessly. Here are some essential things to keep in mind:
Waterproofing: Proper waterproofing is one of the most vital aspects of a successful wet room. Ensuring all surfaces are watertight helps prevent water leakage and damage to your home's structure. It's crucial to consult a professional bathroom remodeler near you to ensure the best waterproofing techniques are employed.
Non-Slip Materials: Choosing the right materials for your wet room floor and walls is essential for safety and aesthetics. Opt for non-slip flooring options to prevent accidents and consider materials resistant to water and humidity for the walls, such as tiles or acrylic panels.
Proper Drainage: Proper drainage is critical in a wet room to keep the water contained and prevent flooding. Look into different types of drains, such as linear or point drains, and consult an expert in wet room design to determine the most suitable option for your space.
Adequate Ventilation: A well-ventilated wet room helps prevent mold and mildew growth while keeping the air fresh. Consider installing an exhaust fan or other ventilation systems to maintain a healthy and pleasant environment.
Don'ts for Wet Rooms
While creating your wet room, avoiding some common pitfalls is essential. Here are a few don'ts to remember:
Insufficient Storage: Adequate storage is crucial in any bathroom, especially in wet rooms. When designing your wet room, incorporate built-in shelves, niches, or wall-mounted storage solutions to keep your toiletries and towels organized and easily accessible.
Poor Lighting: Proper lighting enhances the overall look of your wet room while ensuring safety. Invest in good-quality, waterproof lighting fixtures to brighten up the space and create a spa-like ambiance.
Inaccessibility: A well-designed wet room should cater to individuals of all ages and abilities. Incorporate accessibility features such as grab bars, non-slip flooring and walk-in showers to create a space everyone can enjoy. A bathroom quote can help you budget and plan accordingly.
Let's Start a Conversation!
Are you ready to get started on your dream bathroom? Look no further than DreamMaker Bath & Kitchen of St. Louis Park in Minneapolis, MN. Just send us a message or call (952) 522-3008 to request a bathroom estimate. We serve homeowners in St. Louis Park, Roseville, Vadnais Heights, Whitebear Lakes and the surrounding communities.