---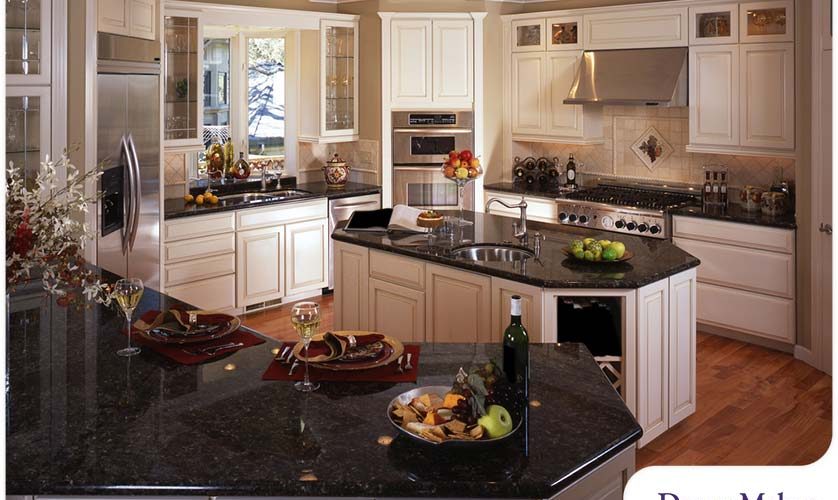 ---
A two-island kitchen provides numerous functional and aesthetic benefits. Before you invest in this design upgrade, it's important to weigh both its pros and cons. To help you make an informed choice that will keep you happy for years, read on as DreamMaker Bath & Kitchen of St. Louis Park discusses the benefits and drawbacks of this kitchen remodel plan.
The Pros of a Two-Island Kitchen
There are several advantages to adding two islands to your kitchen space. For starters, this design is highly versatile because it allows for plenty of storage and countertop space. The open concept also encourages entertaining, as there's ample room for guests or family members to gather around and chat while preparing food. Two-island kitchens can also lend an air of luxury, making them a great choice if you want a wow factor in your home.
The Cons of a Two-Island Kitchen
Although many potential benefits come with investing in this kind of kitchen renovation, it has its drawbacks as well. Multiple islands, for instance, can quickly make your space look overwhelming and cluttered due to all the activity taking place at once. In larger kitchens, it may be difficult or even impossible to access appliances behind an island from a countertop on another island.
Other Considerations for a Two-Island Kitchen
When planning a two-island kitchen, there are a few other things to factor in. Depending on your available space, you might consider only putting an island in the middle of the room. This is especially true if you're unable to dedicate extra floor space.
You should also consider what appliances each island will be featured. Will one side be dedicated to food preparation while the other is focused on seating? Will you need storage cabinets for dishes on each island? What type of countertop works best for your lifestyle needs? These are questions that need to be answered with the help of a reliable home remodel contractor.
Let's Start a Conversation!
Building a two-island kitchen is a major decision. With these pros and cons, you can determine whether this design upgrade is right for you. For more advice or assistance in achieving this look, turn to DreamMaker Bath & Kitchen of St. Louis Park. Our team offers top-quality custom kitchen renovations that fit your style preferences. Call us at (952) 522-3008, or fill out our contact form. We proudly serve clients in and around the Minneapolis, St. Louis Park, and Robbinsdale areas.