---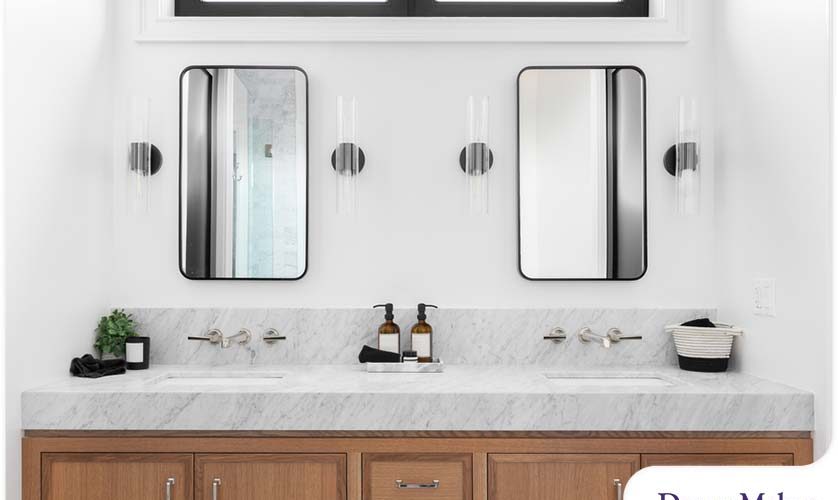 ---
Whether you live as a couple or have a family with kids, you need to find ways of making the experience comfortable for everyone when sharing a space intended for personal hygiene and daily care. By working with a top bathroom remodeler, you can create a shared bathroom that works well for everyone while still being functional and beautiful. Learn more in this article from DreamMaker Bath & Kitchen of St. Louis Park.
Considerations for Designing a Shared Bathroom
A shared bathroom should meet all the needs of the users. Choose durable flooring and materials for long-term use, and decide on inclusions like showers, tubs, or combination units that will work for everyone. You may also want to add extra storage for multiple people and choose functional styling options.
Designing the Layout
When planning the shared bathroom with your bathroom contractor, focus on the would-be layout. Try to maximize the space and create separate areas or zones for each person. It's a good idea to keep additional shelving and organized practicality in mind. Meanwhile, large mirrors can create the impression of a bigger space than it actually is.
Finishing Touches
Once you have a good layout, it's time to start thinking about furnishing details such as vanity furniture, bath rugs or mats, decorative storage solutions, and accessories. These items should complement each other for a balanced atmosphere in the room. For those looking for additional inspiration, you can research online for different colors and materials to give the room some finishing touches.
Let's Start a Conversation!
Designing a shared bathroom doesn't have to be a challenge. With careful consideration, you can craft an ideal space that fits the lifestyle and needs of everyone in your home. Instead of searching online for a "bathroom contractor near me", look no further than DreamMaker Bath & Kitchen of St. Louis Park to help you design your dream shared bathroom today!
As highly skilled professionals, we provide custom residential designs across Minneapolis and the surrounding areas. Call us at (952) 522-3008 or complete our contact form to schedule a conversation with one of our team members. We serve homeowners in Minneapolis and the surrounding areas of Anoka, St. Paul, Adina and Dayton.