---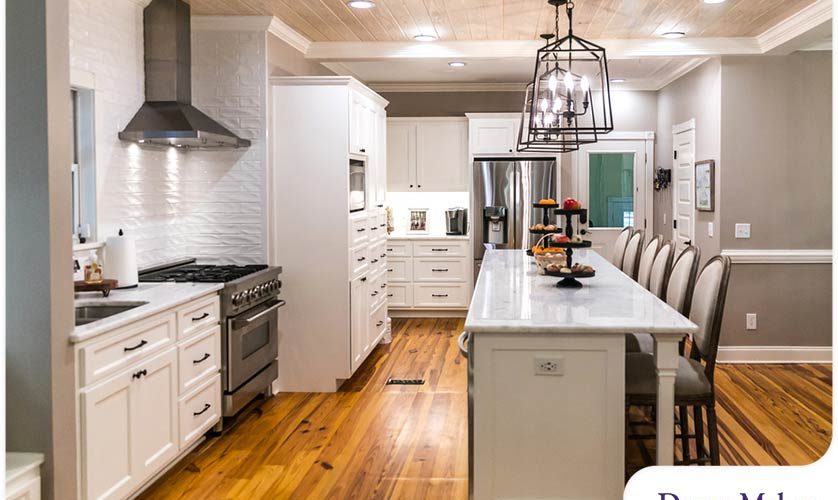 ---
Are you considering remodeling your home? If so, you're not alone! Home remodeling is a popular trend across the nation. It continues to grow as more people look for ways to improve their living spaces. Read on to learn about some of the hottest trends that will dominate home remodeling in 2023.
Spaciously Organized Kitchen Updates
As entertaining guests becomes more popular among homeowners, many opt for spaciously organized kitchens that easily accommodate multiple people. This includes open layouts where you can move cabinets around for easier access or built-in islands with seating options, which are perfect for those who love hosting dinner parties! Modernizing appliances, such as energy-efficient refrigerators and ovens, also saves money over time. Additionally, it boosts aesthetic appeal through sleek finishes, from black stainless steel to matte white or gray color schemes.
Home Office Redesigns
Many homeowners have been taking advantage of this trend by designing their own office spaces. When doing so, consider adding comfortable furniture pieces like ergonomic chairs. Meanwhile, file cabinets and wall storage solutions are great organizational elements. All these are designed specifically with maximum productivity levels in mind! Also, don't forget about any other technology needs — think monitors mounted on arm stands or laptop tables that make working remotely even easier than before!
Energy Efficiency Improvements
Another big focus during 2022 and into 2023 has been energy efficiency improvements. These not only help reduce utility costs but also benefit our environment by decreasing pollution output caused by burning fossil fuels used in traditional electricity production methods (such as coal). Here are a few examples to keep in mind:
Replacing old windows and doors with ones made from recycled materials
Installing solar panels
Using LED lighting throughout your house instead of incandescent bulbs
All these modifications will pay off handsomely when you get your next electricity bill after completing these eco-friendly upgrades, saving both money and resources each month from now on into 2023 and beyond!
Safe, Relaxing Bathroom Redesigns
Relaxation is vital in today's hectic world, and one of the most popular trends when it comes to home remodeling is creating a safe, relaxing bathroom. This includes modern fixtures such as rain shower heads, luxurious tubs with massage jets, and high-tech toilet seats (think heated water sprayers!)
Stylish and modern design elements like natural stone tiles or wooden vanities are also on trend. These touches help complete the perfect spa-like atmosphere. In addition to beautiful aesthetics, you need to ensure your space is safe and easy to use. Walk-in tubs, zero-barrier walk-in showers, or grab bars are excellent additions to any bathroom remodel nowadays.
Let's Start a Conversation!
Now that you know about the latest home remodeling trends, it's time to start planning your own project! DreamMaker Bath & Kitchen of St. Louis Park specializes in kitchen and bathroom updates. Our team of experienced professionals is dedicated to ensuring your complete satisfaction from start to finish. Contact us at (952) 522-3008 for your next general contracting or interior home remodeling project. Our service areas cover Minneapolis, St. Louis Park, Robbinsdale, and nearby MN communities.