---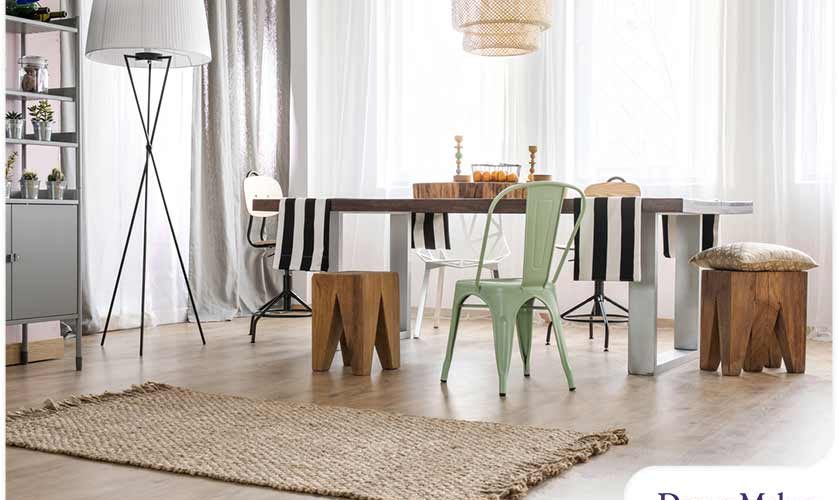 ---
An appeal isn't the only thing you should consider when starting an interior remodeling project. The design of your house plays a significant role in your quality of life. Keep in mind that home isn't only a place but also a feeling. While your living space must be functional and beautiful, it should also be able to bring your family and friends together.
Make your house a home with these design and wellness concepts from all around the globe.
Wabi-Sabi
Japan's wabi-sabi emphasizes nature's effortless beauty despite its imperfections and natural birth and death cycle. It aims to show that perfection isn't the key to an attractive home. This concept simply proves that even with eccentric materials and a lack of symmetry, you can still have a wonderful place to live.
The KonMari Method
Another Japanese concept, KonMari originated from Marie Kondo's book, The Life-Changing Magic of Tidying Up. It's about feeling lighter after you've let go of things that no longer "spark joy." If you love having things well-kept and organized, you should consider implementing its principles in your home. At DreamMaker Bath & Kitchen of St. Louis Park, our team can help you craft storage solutions to get rid of clutter in your space. We're here to help, whether you need assistance designing your interior or a kitchen estimate.
Hygge
A popular trend worldwide, hygge is an old Norweigian term that translates to "well-being." It symbolizes the simple joys in life. Natural materials, neutral colors, and mood lighting are key elements of this minimalist concept. Part of achieving hygge is eliminating clutter that can distract you when spending time with friends and family. Other essentials include wood, indoor plants, throw pillows, rugs, and scented candles.
Lagom
Lagom adds a Swedish touch to the Danish hygge. It prioritizes things that you need instead of the ones that you like. Decluttering and creating a cozy space without too much adornment are some of its key points. Forming a connection with nature is also its goal, which you can attain through large windows that capture expansive outdoor views. You can freshen up and add pops of color to your living space with indoor plants.
Cwtch
Cwtch is a Welsh term that means to cuddle. This trend revolves around cozy couches, fluffy pillows, and fireplaces. It's about designing spaces that feel like being enveloped in a hug.
Start Planning Your Remodel With Us!
Are you looking for a dependable home remodeler near me? Search no further because DreamMaker Bath & Kitchen of St. Louis Park can handle all your remodeling needs. Call us at (952) 522-3008 or fill out our online form to start a conversation with our experts. We serve homeowners in Minneapolis, St. Louis Park, Golden Valley, Roseville, Vadnais Heights, and nearby communities.