---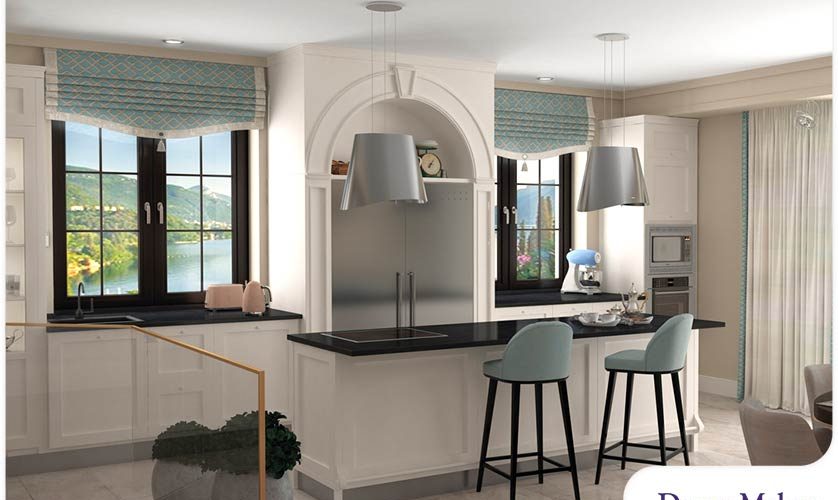 ---
The kitchen is a space where family and friends come together to enjoy meals, celebrate special occasions, and make memories that will last a lifetime. A well-designed, timeless kitchen can increase the value of your home while providing you with years of joy and satisfaction. In this blog, we discuss what defines a timeless kitchen design, as well as its benefits and considerations in choosing a kitchen design that can blend well with the rest of your home.
What Is a Timeless Kitchen Design?
A timeless kitchen design will remain fashionable and functional for years to come. It should be able to adapt to changing trends while maintaining its classic look and feel. The goal of a timeless kitchen is to create a warm, inviting atmosphere that will stand the test of time without becoming dated or out-of-style in the future.
Benefits of a Timeless Kitchen to Your Home
There are many benefits to a timeless kitchen design. For one thing, it can help increase the value of your home and create a more inviting atmosphere for you and your family. Additionally, timeless kitchen designs are low-maintenance, as they won't require frequent updates or changes over time.
These types of interior renovations create a two-way communication path between the homeowner and the kitchen contractor or architect. Doing so ensures that you create a functional, efficient, and attractive space. Timeless designs can be the perfect choice for those who frequently use their kitchens and whose design preferences change from time to time.
Determining Your Personal Style for Your Timeless Kitchen
When designing a timeless kitchen, it is essential to determine your style and preferences. Here are a few things to consider discussing with your kitchen remodeler:
Colors That Won't Go Out of Style
Neutral hues are typically found in many timeless kitchens. Light hues will lighten the space and make it more open and friendly. White or light-colored cabinets and beige, brown, or olive-green walls are also good choices.
Materials and Finishes With Timeless Appeal
Stone, wood, and metal can improve your timeless kitchen's décor. Stone counters are natural, while metal appliances and fittings are modern. Wood flooring is also a traditional option for kitchens.
Factor in Your Lifestyle
If you enjoy cooking, install high-end, functional, and elegant appliances to create a welcoming setting for entertaining or family time. Choose a spill- and scratch-resistant table for casual family dining, and prioritize lots of seating options for the whole family.
Let's Start a Conversation!
When considering a timeless kitchen design, it is important to consider what the rest of your home will look like. This way, you increase the value of your home and make it more enjoyable.
With DreamMaker Bath & Kitchen of St. Louis Park, you don't have to search online for a "contractor near me." We can turn your ideas into reality and create the perfect timeless kitchen for your home. Contact us at (952) 522-3008 today! We work closely with homeowners in the Anoka, St. Paul, and Edina areas and the surrounding communities in MN.