---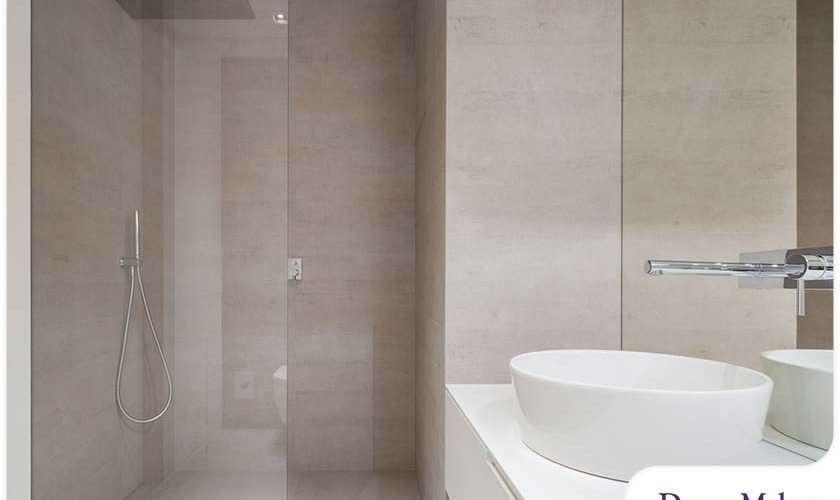 ---
Open floor plans have been an ongoing trend in home design for years now. They usually involve combining the kitchen, dining, and living spaces into one. These days, however, an open floor plan is being adopted in bathroom renovation projects through wet rooms. These are spaces where the shower and the rest of the bathroom floor are not separated both in height and partitions. They're exactly what they are — areas designed to get wet.
In this blog, DreamMaker Bath & Kitchen of St. Louis Park explains the function and benefits of a wet room.
What Is a Wet Room?
A wet room is a waterproof bathroom space usually designed with a sloping floor to ensure excess water flows into your wastewater system. For homeowners who want to get a true open-planned wet room, a shower enclosure is not necessary. Even so, many still like to install a glass screen to prevent splashing water into the rest of the room and maintain a sense of privacy. Thanks to the lack of separation, a wet room gives the bathroom a spa-like look and feel.
In addition to an increased sense of comfort, a wet room is also a great option for family members with reduced mobility. With a wet room, you don't have to step into the bath or shower. Instead, it allows you to walk in and out of the showering area with ease. If you're completely renovating your wet room from scratch, make sure to consider other accessible elements such as grab bars and non-slip flooring when planning your bathroom remodel.
What Are the Benefits of a Wet Room?
If you're still not convinced why a wet room is a great investment, here's a list of a few key benefits of adding one to your home:
Safe showering. Aside from offering an accessible showering experience, wet rooms reduce the possibility of mold growth and water decay. Since the bathing area isn't enclosed, there's not as much humidity as in other bathroom layouts. The space is also waterproofed, which helps prevent leaks and water damage as much as possible.
Minimal maintenance. In a wet room, all water directs to a single drain. It means you can use water from your handheld shower head to clean the tiled walls or soaped-up floor. Also, it's worth noting that most wet rooms feature a minimalist design, which means there are fewer sleeker lines and fixtures to maintain.
More design options. If you love to unleash a bit of creativity in designing your home, investing in a wet room is your opportunity to experiment with many types of materials. Given its minimalist aesthetic, it can feature different materials such as stone and wood.
Great for smaller bathrooms. You might think that limited space can hinder your design options for your bathroom. However, a wet room is a good idea to improve your small bathroom. If you don't need a bath, convert it into a shower. With a wet room, you also don't need bulky shower enclosures, allowing you to free up more space.
Let's Start a Conversation!
Are you planning to install a wet room in your home? Get in touch with DreamMaker Bath & Kitchen of St. Louis Park. No matter the home remodel project, rest assured that our team is committed to turning your vision for your living spaces into reality. Call us today at (952) 522-3008, or fill out our online contact form to schedule a consultation. We offer services in Minneapolis, St. Louis Park, Robbinsdale, as well as Anoka, St. Paul, Adina, Dayton, Eden Prairie, Minnetonka, Bloomington, and Eagan.