---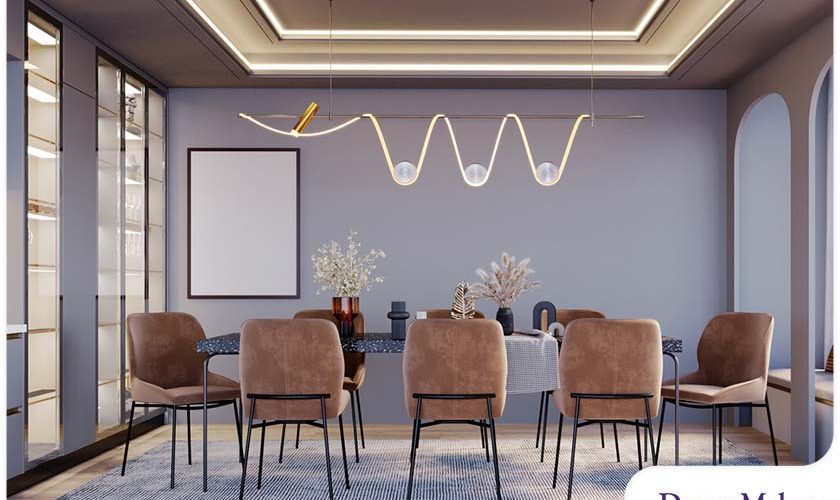 ---
When somebody mentions the term "dining room," many often think of the old-fashioned spaces used for special occasions and formal events. These days, large kitchen islands and breakfast nooks are preferred instead of a separate area for meals. The past few years paved the way for dining rooms to become increasingly popular again. This is ultimately a result of lockdown life where parents and children have a renewed focus on family meals and intimate gatherings.
As a top home remodeler in the area, DreamMaker Bath & Kitchen of St. Louis Park explains how contemporary dining rooms differ from the past and provides design tips.
How Dining Rooms of 2022 Differ From the Past
As with any comeback, the dining room is gaining traction in a reinvented form. Gone were the stuffy, formal dining rooms that lacked windows. Today, they have evolved into multipurpose rooms. The pandemic prompted changes that configured dining rooms to accommodate parents working from home or children attending online classes. This makes an open layout less appealing for those who want to maintain privacy and concentrate on their work.
A few decades ago, children often didn't dine with their parents, especially during formal dinners. Since the pandemic, many families enjoy eating together most of the time. Parents and their children have seen how valuable shared meals are and take advantage of dinnertime as a form of bonding and socializing.
Design Tips for a Modern Dining Room
If you're thinking of upgrading your dining room, here are a few design tips from your trusted home renovator:
Choose the right table. An improperly sized table can stick out like an eyesore. When choosing a dining table shape, take note of the dimension of your dining room, the number of people who usually want to sit, and your entertaining style.
Incorporate comfort. Since many families use dinnertime to catch up with each other, they will likely sit for hours. For this reason, choose comfortable, upholstered seating made with high-quality fabric. If you have young kids, consider how porous the fabric is. Many parents often choose microfiber and leather or fabrics designed in a busy pattern, so the stains won't show up.
Consider lighting fixtures. It's best to use light fixtures that produce between 200 and 400 watts. Make sure to use a mix of lighting sources, including floor lamps, wall fixtures, and natural lighting through well-placed windows. Also, keep in mind that the shape of your fixture should complement your dining table. A rounded fixture matches well with a round table, for example.
Add a pop of color. Color is a great way to showcase your personality and preferences. Deep, vivid hues can give your dining room a dramatic tone. An eye-catching wallpaper is also ideal, especially for homeowners who want pretty patterns.
Let's Start a Conversation!
Are you searching online for a "home remodeler near me?" Count on DreamMaker Bath & Kitchen of St. Louis Park for your dining room project. Our home remodeling experts are determined to get it done through our innovative and personalized design process. Call us today at (952) 522-3008, or fill out our online contact form to schedule a consultation. We offer services in Minneapolis, St. Louis Park, Robbinsdale, as well as Golden Valley, Roseville, Vadnais Heights, Whitebear Lakes, Stillwater, Afton, and Sunfish Lake.