---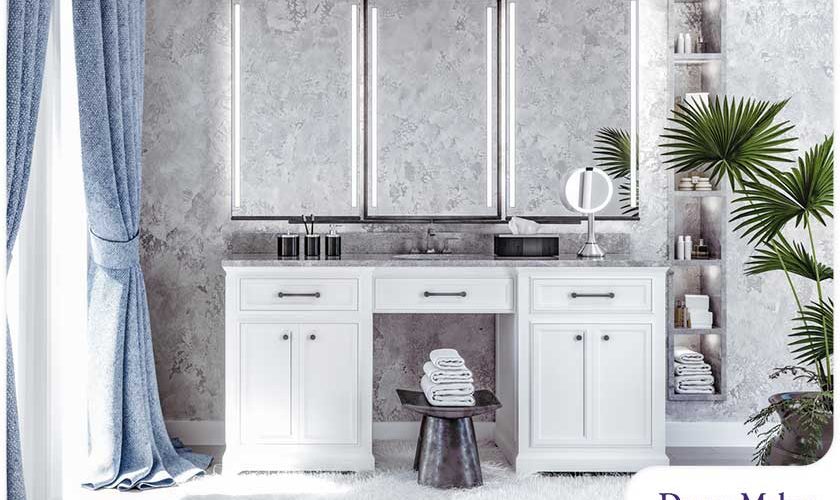 ---
Like every homeowner, you want to get your bathroom renovation right the first time. For this reason, you need to make a to-do list. Doing so can help you stay on track with your project. The list should include what you want to improve, get rid of or add, making the decision-making process more manageable.
To help you get started with your bathroom renovation, hire a professional to assist you. DreamMaker Bath & Kitchen of St. Louis Park, a trusted "bathroom remodeler near me", shares what you should include on your bathroom remodeling to-do list.
Gather Ideas & Inspiration
First, you need to determine what you want your bathroom to look like. These days, you can easily access social media sites like Pinterest to look for bathroom design ideas. Browsing for inspiration allows your renovation to come to life in the virtual world. You can choose different finishes and colors and compare them with your bathroom space.
However, not all bathroom design ideas can be tested virtually. When it comes to faucets and fixtures, it's best to see them in person and test them out. Consider visiting a home improvement store or a design showroom. You can take a look at different sinks, bathtubs and lighting options and determine which fixture best fits your new bathroom. Take photos of anything that catches your eye and keep them in a folder on your computer, tablet or phone to help you make the final decision.
Decide What to Add or Change
After gathering ideas and inspiration, the next thing you should do is to decide what to add or change in your bathroom. A bathroom renovation is your opportunity to update the look of your space. You may want to fully remodel your bathroom and start from scratch, or change only a few fixtures and switch to a new color palette. Either way, the scope of your project will affect your project's budget and the bathroom estimate.
Hire a Professional Contractor
You may think that renovating your bathroom yourself is a great way to save money. However, the project can be dangerous and will require skills and expertise. As such, it's best to hire a professional contractor for the task. Remember, looking for the best contractor may take a bit of research.
One way to ensure you end up with a reputable contractor is by asking family and friends for recommendations. Check each company's website for additional information. Their website should show how many years they have been in business as well as reviews from previous clients. While one negative review may not be significant, several poor reviews may indicate a less-than-qualified company.
Let's Start a Conversation!
At DreamMaker Bath & Kitchen of St. Louis Park, you can count on our team of design specialists to create a design that brings your vision to life. To get a bathroom quote, call us today at (952) 522-3008. You may also fill out our online contact form to schedule an appointment. We proudly serve homeowners in Minneapolis, St. Louis Park and Robbinsdale, as well as Golden Valley, Roseville and Vadnais Heights.