---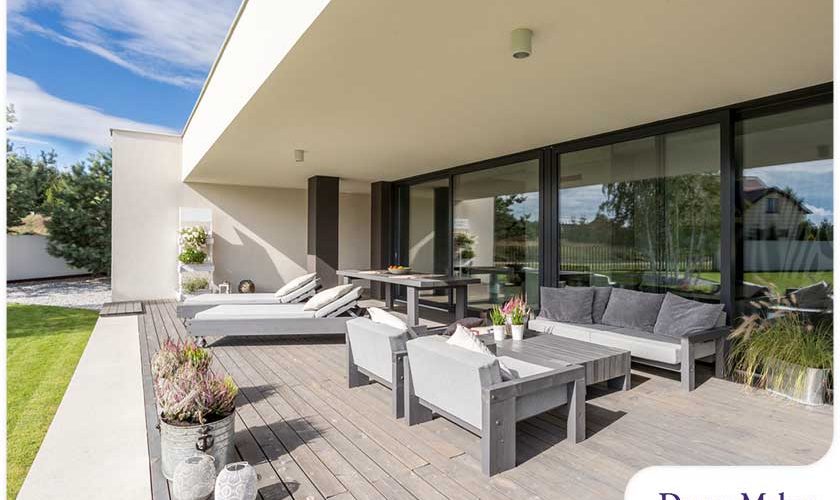 ---
Your family may take some of your indoor activities, such as cooking and lounging, outdoors during the summer season. These days, however, many homeowners are living the outdoor life all year round! In fact, one of the biggest trends in architecture right now is designing indoor-outdoor living spaces. This home design trend allows you to blend your interior space and yard.
If you're planning to incorporate indoor-outdoor living into your home, take the time to read this article from a local professional home remodeler, DreamMaker Bath & Kitchen of St. Louis Park. In this post, we explain how you can get the most out of indoor-outdoor living spaces.
Indoor-Outdoor Living Trends You Should Know About
Here are some trends and ideas you may want to consider for your indoor-outdoor living space:
Indoor/outdoor bathrooms. Building an indoor/outdoor bathroom is a smart way to utilize space and add value to a home. There are several types of indoor/outdoor bathrooms, from outdoor showers to outdoor tubs. In warmer climates, bathroom sundecks are also garnering plenty of attention. A bathroom sundeck not only adds more privacy than other options but also makes a smaller bathroom feel more spacious.
Outdoor entertainment areas. Another way to provide a unique space for entertainment is by adding an outdoor area for movie or game nights. Be sure to consider what activities your family and friends will enjoy.
Outdoor kitchens. An outdoor kitchen is a practical and beautiful addition, especially for those who love to cook. All you need is space for a countertop, grill, sink and maybe a refrigerator. Don't forget to ask for recommendations from an expert kitchen remodeler. Since you'll be cooking outside, you also avoid heating up the interior in summer.
Benefits of Indoor-Outdoor Living Spaces
Indoor-outdoor living spaces have a lot of advantages. If you like to host parties for family and friends, indoor-outdoor living offers you a larger living space. This way, you can entertain more people without having to split up into different rooms. Your guests also have the choice to sit inside or outside without feeling isolated from the party.
Aside from entertaining guests, indoor-outdoor living spaces also make you feel closer to nature. You'll be able to enjoy breezes and better views from inside your home. If you love filling your home with sunlight, an indoor-outdoor living space provides much more natural light than windows alone.
Let's Start a Conversation!
Are you searching online for a "home contractor near me"? Look no further than DreamMaker Bath & Kitchen of St. Louis Park. When designing an indoor-outdoor living space, you can count on our trusted remodelers to find the best design solution to meet your requirements. Call us today at (952) 522-3008 or fill out our online contact form to set an appointment. We proudly serve homeowners in Minneapolis, St. Louis Park and Robbinsdale, as well as the nearby communities of Minnetonka, Bloomington and Eagan.