---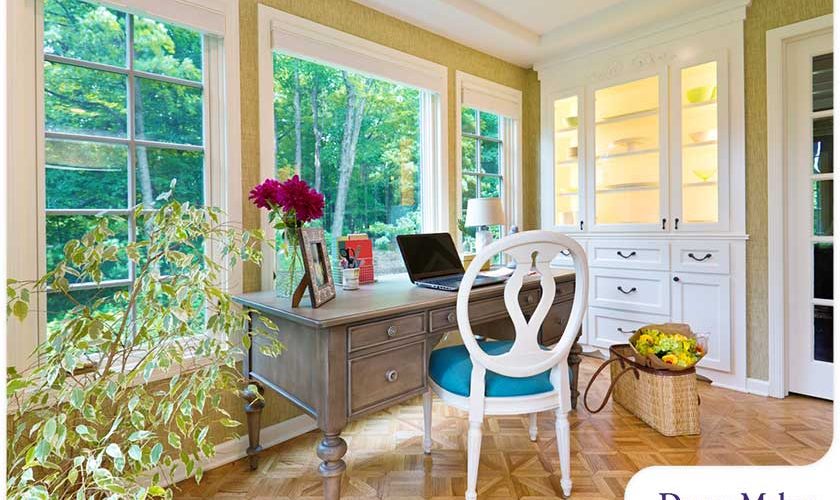 ---
If you work from home, you need a dedicated workspace. However, designing one may not be as easy as it seems. Some homeowners make the mistake of making a space too aesthetically appealing and leaving no space for comfort or function. DreamMaker Bath & Kitchen of St. Louis Park, a trusted interior home remodeler, highlights common mistakes you should avoid when planning a home office.
Common Mistakes
Not Isolating the Space
It's important to isolate your workspace from the hustle and bustle of daily life. This helps separate your personal life and work responsibilities as well as encourage focus and concentration. Consider a room divider or desk with built-in walls to create a designated area for work. By putting away your laptop and paperwork at the end of the workday, you allow yourself to switch off mentally.
Not Utilizing Awkward Spaces
Attics and loft spaces are great places to build a home office. However, their awkward shapes put off many people from using them. To utilize these spaces effectively, consider storage or cupboards to fill up the space. Going high up the wall can provide you with more than enough storage.
Using the Wrong Kind of Desk
If your desk is not big or comfortable enough, you may find it impossible to concentrate on your work. Keep in mind that your desk should be able to hold your laptop, files and anything else you need. If your desk does not have sufficient space, consider storing items you use often under your desk.
Having a Workspace That Isn't Well-Lit
Lighting can make or break any space in your home, and your at-home workspace is not an exception. Harsh artificial lighting or dim lighting can affect your work performance. For this reason, try positioning your desk close to a window for large amounts of natural light. Alternatively, you may add a few lamps that offer relaxing warm and bright light.
Let's Start a Conversation!
Instead of searching online for a "professional home remodeler near me", get in touch with the pros at DreamMaker Bath & Kitchen of St. Louis Park. We provide top-quality remodeling services to help you achieve your dream home office space. Call us today at (952) 522-3008 or fill out our online contact form to set an appointment. We proudly serve homeowners in Anoka, St. Paul, Adina, Dayton and Eden Prairie.