---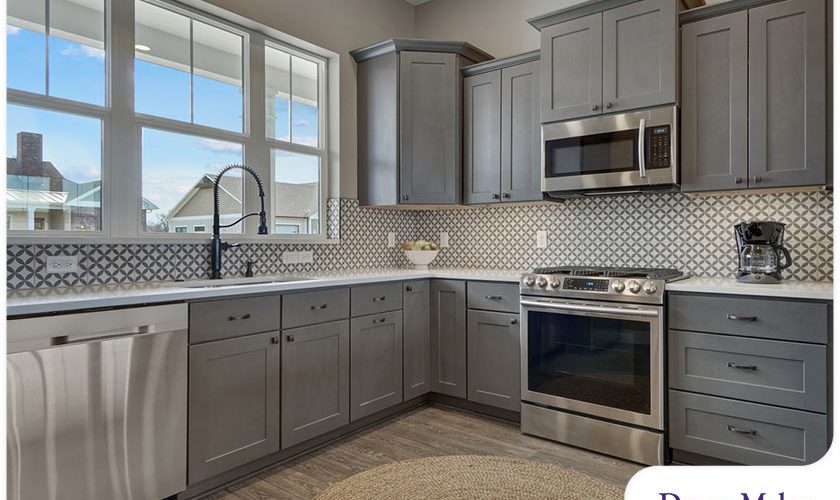 ---
Whether you're preparing meals or entertaining your guests, the kitchen should be an enjoyable and functional space. As such, you should prioritize designing an effective layout when planning your kitchen remodel. Choosing beautiful fixtures may seem more exciting but without a good kitchen layout, the space won't function as efficiently.
Read on as DreamMaker Bath & Kitchen of St. Louis Park shares the dos and don'ts of designing a kitchen layout.
What to Remember
Do Design Wide Walkways
If you enjoy prepping meals with family and friends, you need enough room between the cabinetry and the island. This way, you can easily move around the kitchen. As a general rule, the paths in your kitchen should be at least 36 inches wide, while aisles within the cooking zone should be 42 inches wide for a one-cook kitchen and 48 inches wide for a two-cook kitchen configuration. During the design phase of your remodel, be sure to adjust the island or peninsula as needed.
Don't Place the Sink Last
When creating a kitchen layout, it's best to place the sink first and then design from there. Although the oven and refrigerator are crucial to prepping meals, the sink is where you'll spend most of the time. You can place your sink where there is a nice view from your window or on the kitchen island.
Do Include Space Near Appliances
Don't forget to include landing space around your appliances when planning your kitchen renovation. This should provide a spot to place hot items coming out of the oven or microwave. Not only that, it is also a great space for preparing ingredients. Allow at least 15 inches of countertop on each side of a cooktop and refrigerator. You may also need a landing space by smaller appliances such as the coffee pot.
Don't Ignore the Countertops
Countertops should be carefully considered, especially since they're one of the major parts of the kitchen. If you like to cook, you may need more counter space to accommodate your meal prep. Ideally, you need more counter space between the range and sink. Moreover, you may also incorporate two countertop heights to make baking easier and accommodate kids who want to help during meal prep.
Do Choose the Right Lighting Fixtures
The wrong lighting fixtures can make meal preparation and cleanup difficult. You may end up working in the shadows, increasing the risk of accidents. When choosing light fixtures, it's best to prioritize practicality over aesthetics. Sophisticated pendants may look beautiful but if they don't shine enough light over your work surfaces, they will not be functional.
Don't Forget About Electrical Outlets
Your kitchen should include plenty of electrical outlets, especially in areas where you plan to use a toaster oven, blender and other countertop appliances. For this reason, you should consider installing multiple outlets along the backsplash and on the island. For something custom in your design, try outfitting a drawer with outlets and USB ports to create a hidden charging station.
Let's Start a Conversation!
When it comes to your home remodel project, look no further than DreamMaker Bath & Kitchen of St. Louis Park. Our team of experienced designers is committed to delivering a kitchen design that meets your requirements and exceeds your expectations. Call us today at (952) 522-3008 or fill out our online contact form to set up an appointment. We proudly serve homeowners in and around Minneapolis, St. Louis Park and Robbinsdale.