---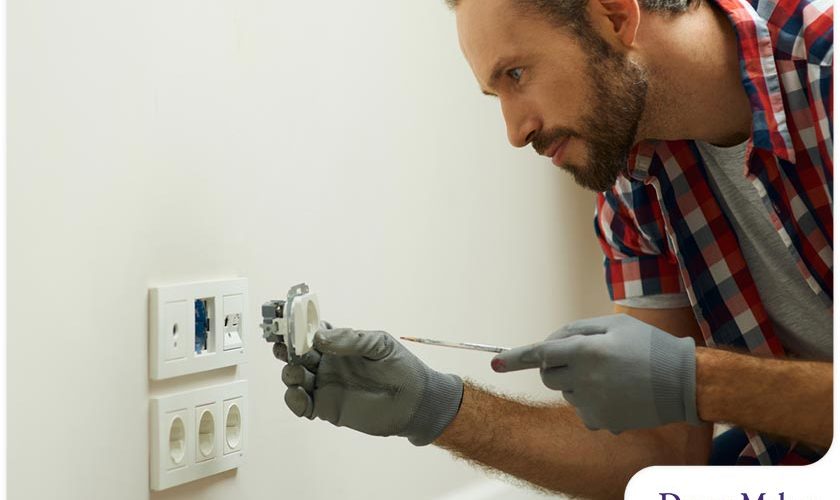 ---
To help improve the usability and functionality of your home, a reputable home remodeler will recommend much more than updating all the electrical outlets. Your lights, appliances and many devices run on electricity, so you must make sure your electrical system meets all quality and safety standards. In this post, DreamMaker Bath & Kitchen of St. Louis Park lists six electrical considerations you should make during a remodel.
Recommended Upgrades
1. Charging Stations
Smartphones have become our lifeline. To make charging more accessible in your home, you might want to invest in charging stations. Installing charging stations in your house will free up existing electrical outlets too.
2. Electrical Wiring Upgrades
Electrical wiring is often overlooked and neglected. Homeowners usually don't think about replacing wiring until a problem occurs. Remember that poor wiring can overheat because of the increased power drawn by modern appliances and outlets. Replacing old electrical wiring can save you from such hazards and your appliances and devices from damage.
3. New Light Switches
There are many good options for light switches, including three-way panel sliders, dimmer switches and smart lighting options. Sliders have been around for a long time, but there has been a renewed interest in this type of switch since it allows more control over the ambiance in a specific area. Ask your home renovator about the best type of light switch for your needs.
4. Smart Home Features
A smart home system can increase the efficiency and convenience of your home. If you want to make the most of your electrical upgrade, this is definitely a good way to do it. Smart lighting, smart outlets, smart door locks, smart home alarm systems and smart motion detection security lighting are just some of the options that you might want to consider.
5. Surge Protectors
Surge protectors are devices that absorb surges and prevent damage to electronics. These devices have a single point of entry to prevent power surges. They are inexpensive upgrades that can help save appliances and prevent fires.
6. Ground Fault Interrupters
Ground fault circuit interrupter (GFCI) devices are used in homes to protect against electric shock by detecting the presence of electricity on a wire that is not connected to grounding. GFCIs are used in bathrooms, kitchens, garages and outdoor areas near swimming pools and water.
Let's Start a Conversation!
DreamMaker Bath & Kitchen of St. Louis Park will be at the top of the results when you search for a reliable "contractor near me" online. Call us at (952) 522-3008 or fill out our contact form to get started on your latest home remodeling project! We proudly service homes in Minneapolis, St. Louis Park, Minnetonka, Bloomington, Golden Valley and surrounding areas.