---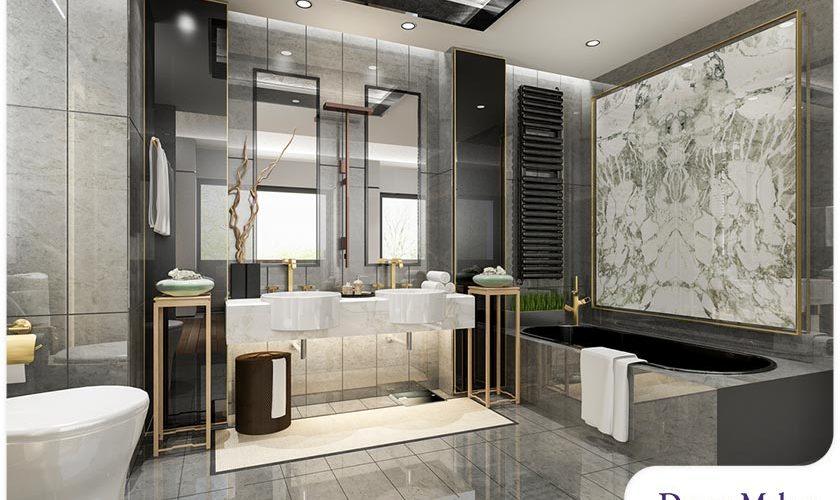 ---
A bathroom remodel can make your life more comfortable and relaxing, and it can also increase your property's resale value. However, some prevalent misconceptions can hinder the success of your remodeling project. To help you educate yourself, reputable bathroom remodeler DreamMaker Bath & Kitchen of St. Louis Park busts five common myths surrounding bathroom remodeling and design.
Common Myths
1. One Window Is Enough for Proper Ventilation
A single window is not enough to dehumidify your bathroom, especially if it's a spacious room. Adding a vent fan is necessary to pull moisture out and keep your bathroom from being a breeding ground for mold. It also prevents wood rot from occurring. Mold and rot are two issues that could make your bathroom unsightly and unhygienic.
2. You Need a Large Master Bathroom
The master bathroom should provide you with comfort, but it doesn't have to be extravagantly spacious. As long as the amenities are complete and the design results in a relaxing environment, your bathroom will be more than enough for your needs, even if it is only modest in size.
3. Lights Don't Matter
Good lighting is crucial in the bathroom, especially as you get older. That's why design professionals typically recommend a combination of natural and artificial lighting for bathrooms. Sconces, installed at the right height, and natural light from a window are ideal for illuminating vanity areas. Avoid placing a bar light over a mirror as this creates unflattering shadows.
4. Your Bathroom Remodel Must Be Luxurious
A bathroom contractor will tell you that your renovation doesn't have to be high-end or costly. Even minor updates — like a fresh coat of paint or new tiles — can be enough to bring out a better version of your bathroom. If you're really keen on adding a touch of sophistication to your bathroom design without going overboard, the key is to use a combination of premium materials and affordable ones.
5. Plumbers Are Designers
Plumbers are professionals trained in installing bathroom fixtures and troubleshooting plumbing systems. They're more concerned about the technical side of a bathroom remodel, meaning they lack the expertise to help you with valve placement, tile transition and other design choices. It's always best to find a remodeler that can help you with all aspects of your remodel.
Let's Start a Conversation!
DreamMaker Bath & Kitchen of St. Louis Park can provide you with high-quality bathroom remodel services. Just call (952) 522-3008 or fill out our contact form to get started. We proudly serve homeowners in Minneapolis, St. Louis Park, Robbinsdale, Dayton, Eden Prairie and other nearby communities.