---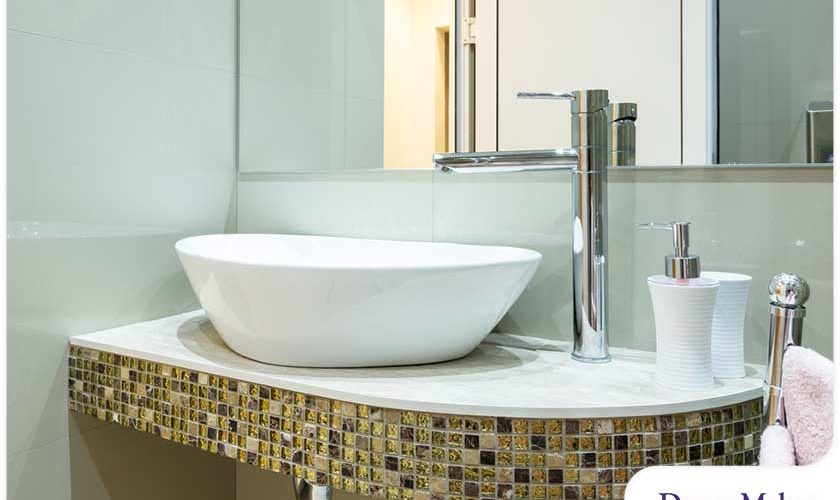 ---
When it comes to selecting the perfect sink for your bathroom, you need to take into account a number of essential factors, including who will frequently use the room and the amount of square footage you are working with. In this post, bathroom contractor DreamMaker Bath & Kitchen of St. Louis Park narrows down the best options for your space.
Undermount. An undermount sink sits underneath the counter, its rim fixed to the underside of the countertop. This type of sink is great for creating a clean, seamless look. And since water spills can be wiped directly from the countertop into the sink, it makes for an easy-to-clean option for high-traffic family bathrooms. However, undermount sinks are often only compatible with solid-surface countertops, such as stone.
Pedestal. A pedestal sink is an excellent option for a bathroom with a traditional design. For homeowners with a preference for simple wall-mounted sinks but have waste pipes that go through the flooring and cannot be altered, pedestal sinks are high on the priority list. One downside to note is that these sinks do not offer any counter or storage space.
Vessel sink. A vessel sink sits completely on top of the countertop. Ultramodern and distinctive, this type of sink creates a visually striking statement in your bathroom. Due to the height of vessel sinks, however, proper planning of the height of the counter and cabinets below is crucial so that the sink does not end up being too high and uncomfortable to use.
Wall-mounted. A wall-mounted sink is fixed directly to the wall and does not require a countertop to sit on. It does not have cabinets below it, which leaves more visible floor area, making the bathroom appear more spacious than it actually is. Because the design of wall-mounted sinks calls for the absence of storage space, it's best to reserve it for the powder room where storage is not as vital.
Top-mount. Also called a drop-in, a top-mount sink rests on top of the counter and is commonly used in master bathrooms with minimalist schemes. Its rim can be either slim or thick, depending on the design you choose. Unlike undermount sinks, however, you cannot wipe water spills directly from the counter into the sink.
Let's Start a Conversation!
DreamMaker Bath & Kitchen of St. Louis Park delivers top-notch bathroom remodeling solutions to the residents of Minneapolis, St. Louis Park and Robbinsdale. With our superior product selection, you can find the perfect additions to your new and improved bathroom. Do not wait for a "bathroom contractor near me" to come around! Instead, contact our certified team at (952) 522-3008 or fill out our online form.