---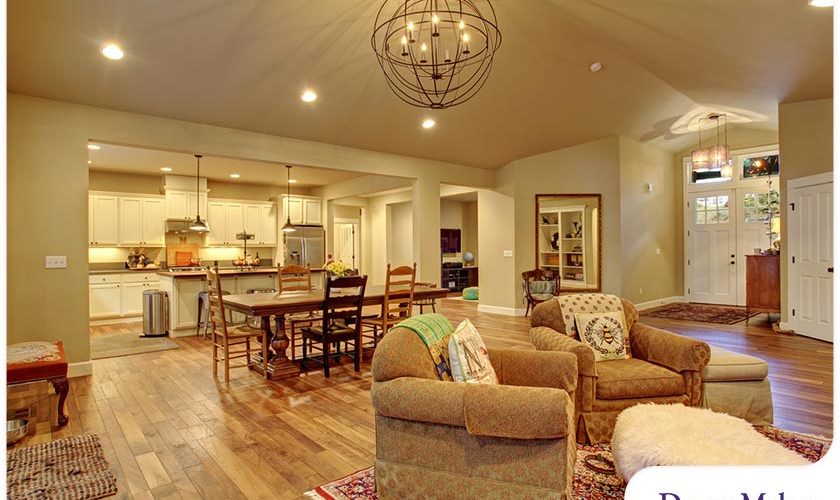 ---
Life changes constantly. Perhaps you've been blessed with a new baby, or an adult child is looking to move back in. Maybe you want to care for an elderly parent so they don't have to live alone. Whatever the reason your family is being brought together under one roof, it's important that your home meet everyone's needs. DreamMaker Bath & Kitchen of St. Louis Park, a premier accessible remodeling specialist in the area, shares how you can effectively design spaces for a multigenerational family. 
Make changes to your bathroom. The bathroom is one of the most often-used spaces inside your home. It should be able to accommodate family members of all ages and abilities. The sink, for example, should be high enough that adults can use it, but not so high that kids won't be able to. Don't forget about safety and accessibility features in your bathroom as well. Widening the doorway makes a bathroom wheelchair-accessible, and installing grab bars can help support family members with limited mobility. 
Other updates to consider include shower seats, walk-in tubs and barrier-free showers. Request a comprehensive home remodel estimate from DreamMaker Bath & Kitchen of St. Louis Park and we'll help you create a safer, more accessible bath space. We take a personalized approach to every remodeling project, focusing on the client's lifestyle and needs in order to create the most effective design solutions.
Add another bathroom. With many people living together, a line may form outside the bathroom every morning! You can mitigate this and ensure everyone's comfort by adding a half-bathroom inside your home. 
Add a first-floor bedroom. Having a bedroom on the first floor makes this area more accessible to elderly family members who can't manage climbing up and down stairs. If your home doesn't have the square footage for one, consider adding a stair lift system instead.
Consider an addition for more privacy. You may all be living under the same roof, but this doesn't mean everyone has to give up their privacy. How about having a home addition built? You'll find that a separate space can make a huge difference to everyone's privacy and independence. Just make sure that your room addition complies with all the necessary building codes and safety regulations.
The Area's Premier Interior Remodeling Contractor
The remodeler near me you're looking for in the Minneapolis, Roseville, Stillwater and Afton areas is DreamMaker Bath & Kitchen of St. Louis Park. Expect an enjoyable experience when you choose us to handle your interior remodeling needs. Start a conversation with us by calling (952) 522-3008 or filling out this contact form. Would you rather see our options in person? Our design center is open Monday through Saturday to serve you.