---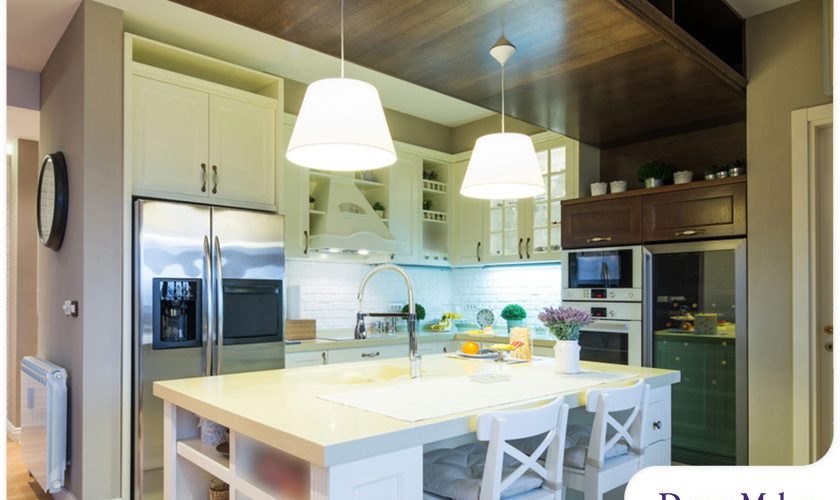 ---
You had new countertops installed, new cabinets added and walls freshly painted in your kitchen. Taking in the results of your latest remodel, you feel like there's something you've missed. Hint: it's effective lighting design. When enhancing the function and aesthetics of your kitchen, you should always take good lighting into account. This is especially important over the kitchen island. Fortunately, lighting your kitchen island is a simple task. 
A trusted kitchen contractor in the area, DreamMaker Bath & Kitchen of St. Louis Park, shares some basic tips.
Lighting Tips
Decide on the Type of Lighting
There are plenty of kitchen lighting options available to you. Two of the most popular choices are pendant lighting and linear chandeliers. If you want something more versatile, get pendants. There is almost no limit to the number of lights you can hang over your island, plus their height is adjustable. If you want lighting that's easy to install, go for a linear chandelier. Choosing this option means you'll only be wiring one light fixture instead of multiples. Whatever you end up choosing, make sure they come with dimmer switches so you can create a relaxing evening vibe in your kitchen space.
Consider the Size & Height
The size and number of lights needed will depend on the height, width and length of your kitchen island. One rule is to have anywhere from 35-50 lumens of light per square foot. You should leave at least 6-12 inches between the end of each side of the island and the light fixture. The lights should be centered over the island, 30-36 inches above the countertop surface. The professional design team at DreamMaker Bath & Kitchen of St. Louis Park, the area's premier kitchen remodeler, can help you take precise measurements.
Create a Lighting Arrangement That Works
Strategic light placement not only makes working at your kitchen island easier, it also makes a notable difference in the look and feel of the space. You should choose either one statement chandelier or three pendants using both makes the space over your island too crowded.
Let's Start a Conversation!
DreamMaker Bath & Kitchen of St. Louis Park can help you create a better kitchen lighting design. Homeowners in the Minneapolis, St. Louis Park, Anoka, Dayton and Bloomington areas know that we're the kitchen contractor near me they can count on for the highest quality services! Schedule your design consultation by calling us at (952) 522-3008 or filling out this contact form. Our design center is also open to serve you Monday through Saturday.