---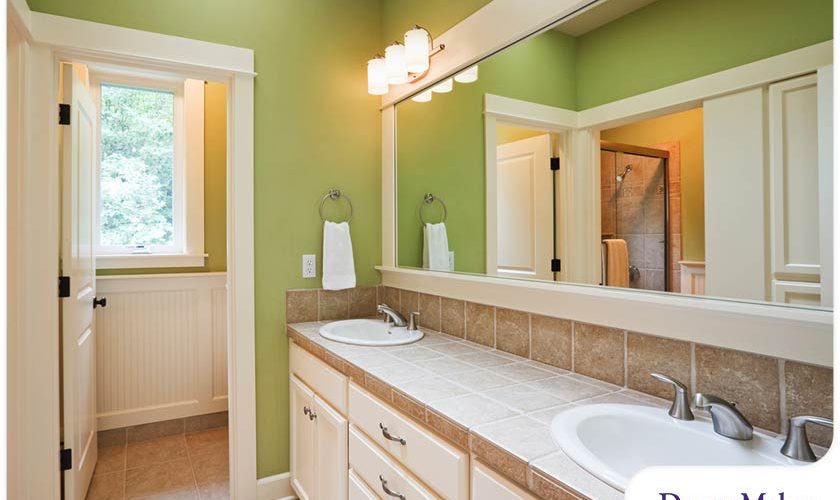 ---
The bathroom is a very personal space, and its design should reflect the overall vibe you're aiming for. You can achieve this just by changing paint colors. A trusted bathroom remodel company in the area, DreamMaker Bath & Kitchen of St. Louis Park, shares how you can set the overall mood in your bath space using the right choice of color.  
Color Picks
Bright White for an Airy & Spacious Feel
You can never go wrong with a classic white bathroom. Cleaning and maintaining the space may take a little more effort, but the airy and open vibe it creates can make up for it. To prevent a white bathroom from looking too clinical, you can break up all the white elements using different textures and patterns. You can also add warmth to the space with wood and neutral tones.
Light Green for a Refreshing Feel
You can create a lush and fresh vibe in your bathroom by choosing a light green palette. It's just like bringing the outdoors into your home, especially when you pair this relaxing color with beige and white elements. Light green can range from dusty jade and sage to mint and seafoam. Choose whatever hue that seems most refreshing to you. And if you need help pairing this color with other design elements in your bathroom, just consult a designer at DreamMaker Bath & Kitchen of St. Louis Park.
Rose Pink for a Whimsical Vibe
A pink bathroom may give a few people pause but with the right tone, you can use it to create a playful mood. You don't have to use it in the master bath; a downstairs powder room is ideal for rose pink. Most half-baths don't have room for excess decoration, allowing this paint color to truly shine. As for fixtures, satin nickel and antique brass work best with rose pink.
Pale Blue for a Cool, Calm Feel
Another classic color option for bathrooms is pale blue. It's a gorgeous hue that evokes a day at the seaside, easily creating a cool and relaxing vibe in your space. Match pale blue with white tilework and countertops, then complete the beach look with striped fabric and some potted greenery.
Let's Start a Conversation!
Providing bathroom renovation services that are personalized to your style this is what DreamMaker Bath & Kitchen of St. Louis Park is all about. Let our skilled design team help you choose the perfect color scheme for your bathroom. Give us a call at (952) 522-3008 or fill out this contact form to schedule your design consultation. Our design center, which serves Minneapolis, Adina, Eden Prairie, Sunfish Lake and Robbinsdale, is open Monday through Saturday. We look forward to hearing from you!