---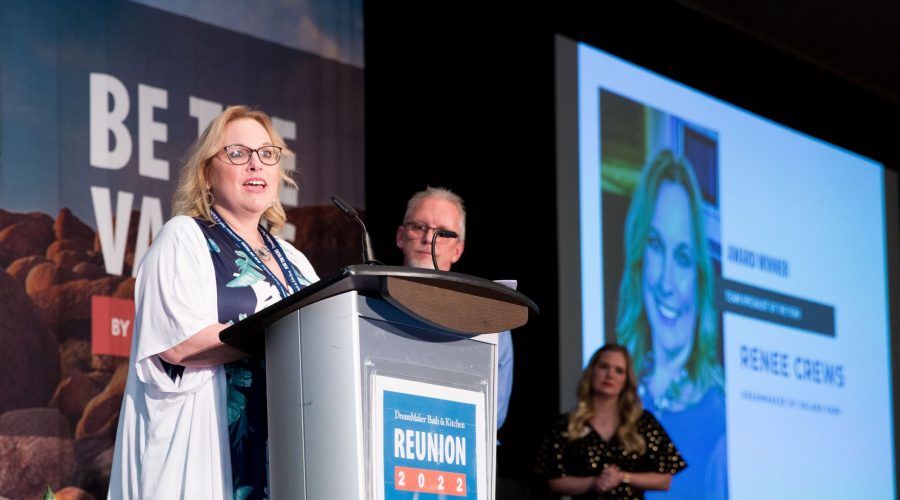 ---
Orland Park, IL— June 27, 2022 — DreamMaker Bath & Kitchen has awarded Renee
Crews of Orland Park, IL, "Team Specialist of the Year." 
This award has national recognition
and was presented at the DreamMaker Corporate Reunion in Phoenix, Arizona last week. The
criteria for the Team Specialist of the Year are to live by the DreamMaker Code of Values,
emanate professionalism, exemplify leadership, provide superior customer service, be a team
player and contribute to the overall success of the franchise. Crews is the Director of Business
Development at DreamMaker Orland Park.
"On any given day Renee is my right hand, my left hand and four fifths of my brain. This
recognition is well deserved." said Glen Borkowski, President at DreamMaker Bath & Kitchen
of Orland Park, IL.
"I am so grateful for this acknowledgement. I enjoy working with Glen and I appreciate
the trust he puts in my abilities. I hold him in the highest esteem, "said Crews. "I also appreciate
the Code of Values that DreamMaker has in place. They are not rules so much as reminders of
how we should conduct business and navigate relationships in our daily lives."