---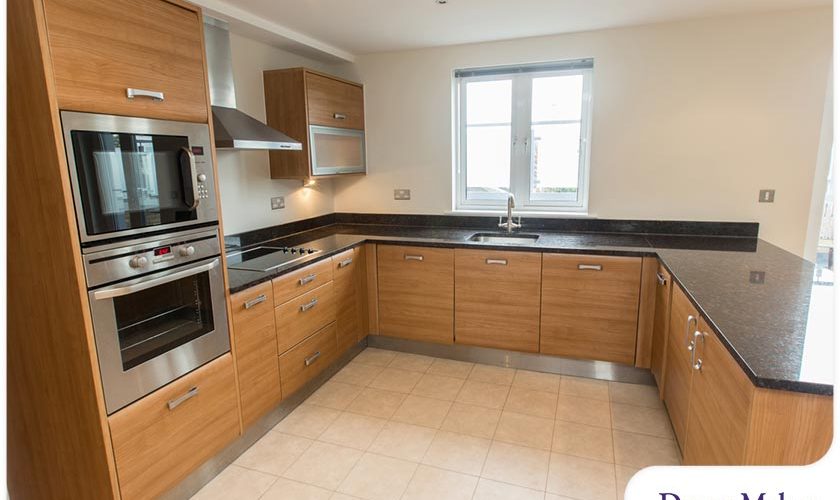 ---
One of the many things homeowners consider before getting a kitchen quote is the layout. While there are several options available, the U-shaped kitchen is worth a closer look. Also known as a horseshoe kitchen, it is one of the most efficient layouts. Read on as DreamMaker Bath & Kitchen of Orland Park shares more about the benefits and drawbacks.
About the U-Shaped Kitchen
A U-shaped kitchen is characterized by three walls that accommodate cabinets, counters and appliances, creating that distinct "U" shape. It is common in older homes and smaller residences like townhouses and apartments, but can also be seen in many modern and contemporary kitchens, thanks to its practical design. The popularity of open-plan living also allows for the kitchen layout to take on a different look, with a breakfast bar extension on one side instead of a wall. This design still preserves the traditional "U" shape but connects the kitchen with the rest of the living space.
The Pros
Before you include this layout in your kitchen estimate, be aware of a U-shaped kitchen's many advantages. These include the following:
Efficiency. One of the notable features of the U-shaped kitchen is the fact that the appliances are within close proximity to each other. This means that meal preparation and cleaning up the space becomes much easier.
Adequate storage. A U-shaped kitchen provides ample storage relative to the size of the space. This gives you the opportunity to utilize all three walls for cabinets and shelves.
Social interaction. This kitchen layout is your best bet if you want to connect it with the other living spaces in your home. To turn it into an open-concept design, simply knock down a wall to make way for a peninsula with bar-style seating. This way, the whole kitchen feels connected with the rest of your home. If you have enough space to work with, the U-shaped layout can accommodate an island complete with seating and storage.
The Cons
Of course, you also have to be aware of its disadvantages, such as:
A cramped feeling within the space. The fact that the kitchen's primary features are close together means that the space can look and feel a bit cramped. Adding an island is often not possible. If your home has a more traditional layout, one of the walls of the U-shaped kitchen will serve as a partition that separates it from the other areas of your home.
Corner cabinets. One of the challenges of designing a U-shaped kitchen involves dealing with corner cabinets, which can be difficult to access.
It pays to work with a reputable design team that has the skills and experience to provide custom solutions to minimize these drawbacks.
Let's Start a Conversation!
Planning and designing your new kitchen may seem overwhelming. With so many things to consider, where do you start? Make the first step a call to DreamMaker Bath & Kitchen of Orland Park! We are among the top results when you look up "kitchen contractor near me" online. Call us now at (708) 578-6832 or fill out our contact form to schedule an appointment. We're proud to serve clients in Tinley Park, Palos Heights, Frankfort, Mokena, New Lenox, Homer Glen, Lemont and many surrounding communities.