---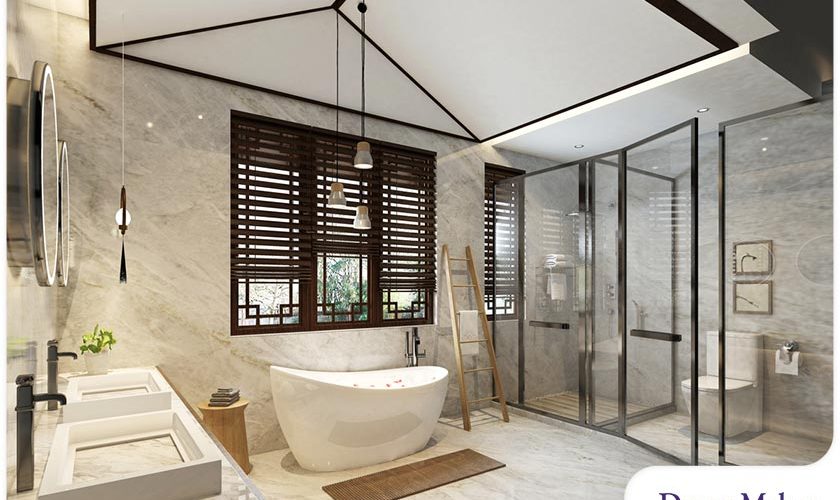 ---
As a homeowner, the last thing you want is to feel disappointed with the result of your bathroom remodeling project. The good news is that you can avoid this by making wise decisions during the planning phase. This involves understanding the most common myths surrounding a bathroom remodel. Let DreamMaker Bath & Kitchen of Orland Park, a leading bathroom remodeler in the area, help you bust some of these misconceptions and ensure you get the results you are aiming for.
Remodeling Myths
"You need a really big budget."
Bathroom remodeling projects vary in terms of scope and budget. Some can get expensive but that doesn't mean you have to follow suit to achieve your vision for your space. The key is to focus on things that you want to change, like an outdated bathtub, and splurge a little on features that can enhance the look of your bathroom. Set your budget first and then look for ways to save while getting all the features you want.
"The bigger the bathroom, the better."
It can be true that a lot of space can result in a beautiful outcome. However, you can still make your current space more appealing without having to knock down a wall or two. It helps to work with a professional bathroom contractor that can guide you in creating a design and layout that will make your bathroom feel more spacious and comfortable.
"You need two sinks in your master bedroom."
This should work if (a) you have enough space in your bathroom or (b) you are struggling with your regular morning routine as you share the vanity with your significant other. Unless you have more than seven feet of space, a vanity with a single sink will have to do. Otherwise, a master bath with two sinks will compromise the much more important aspect of your vanity, which is the counter space.
"You don't need bathroom ventilation if you have a window."
Windows are nice in bathrooms, but they aren't enough to keep these spaces dry and free from mold. To minimize humidity and mold growth in your bathroom, add a vent fan to draw out moisture.
"Bathroom remodeling is only about looks."
Improving your bathroom's aesthetic appeal shouldn't be the only goal of your remodeling project. Focus on functionality and comfort as well so you can make the most of your renovation. For example, installing adequate lighting allows you to perform certain tasks with ease, such as brushing your teeth and shaving.
A search for a local "bathroom contractor near me" ends with DreamMaker Bath & Kitchen of Orland Park! Count on us to meet your bathroom remodeling needs with top-notch, personalized solutions. Call us now at (708) 578-6832. You can also fill out our contact form to start a conversation. We're proud to serve clients in Tinley Park, Palos Heights, Frankfort, Mokena, New Lenox, Homer Glen, Lemont and nearby communities.