---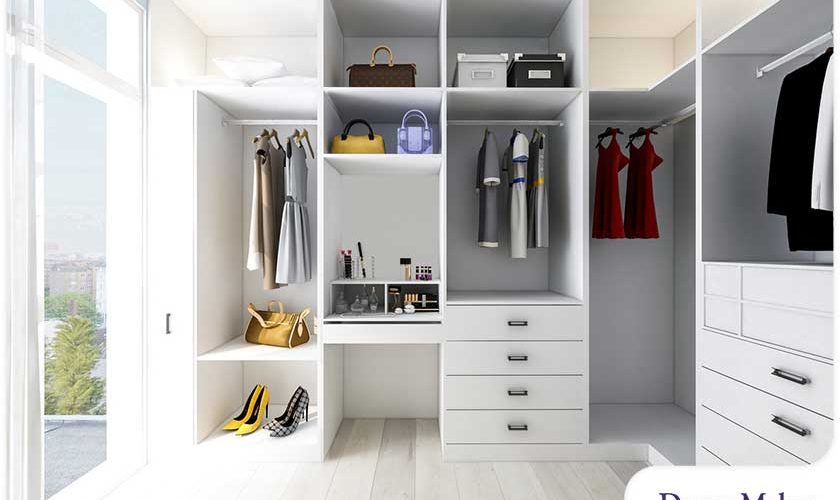 ---
When there's not enough room for all your clothes, shoes and other personal items, it may be time to consider a custom closet. This smart solution can help you make the most of your closet space by giving every nook and cranny a purpose. Read on to discover mistakes you should avoid when planning a closet remodel.
You don't use an adjustable system.
An adjustable system is especially useful for those who are sharing a closet with another person. Keep in mind that you also have different kinds of clothing, which means changing shelving heights and widths from time to time. If you're remodeling your closet, one thing to ask your contractor about is an adjustable system.
You have dead space above the top shelf.
Dead space above the top shelf is a common mistake when remodeling or building a custom closet. More than 12 inches of dead space is wasted space. You can only pile up so much stuff in this area before it starts looking like a mess. To fix this problem, design your top shelf 12 inches from the ceiling. Doing so will give you sufficient space for some stacks of clothes or shoe boxes.
You have shelves that aren't deep enough.
Many homeowners don't realize that the shelves in their closet are not deep enough until they have compared theirs to a professionally designed closet. Manufacturers often make 12-inch closet systems since they cost the least to make. However, if you have bigger shirts or other things longer than shoes, they will hang out and look unsightly. If possible, opt for 14-inch deep shelving, which many custom closet companies offer.

Your closet is not well-lit.
The darker your closet is, the harder it will be to find that shirt you're looking for. It will also be more difficult to get ready in the morning. To improve the lighting in your closet, you can have a custom lighting system installed or use rechargeable LED motion-activated lights.
Your closet has no appeal.
Closets can get messy and cluttered, which can make them a source of stress and time loss. Your closet doesn't need to be plain or unsightly. With the help of an experienced designer, you can have a functional and beautiful closet. To make your custom closet more fun, add some drawers, vary the depth and height of your cabinets, and add some decor to your space.

Let's Start a Conversation!
Give DreamMaker Bath & Kitchen of Ogden a call at (801) 436-8886 or fill out our contact form to start a conversation with our home remodeling experts. We serve homeowners in Heber City, Uintah, Tremonton, Brigham City, Riverdale and many other communities.