---
---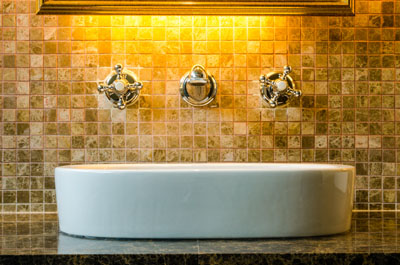 Would you like new countertops installed in the bathroom or bathrooms in your home? As with every home remodeling endeavor, there are a lot of decisions you'll need to make. Picking the right countertop material is among the most important when it comes to planning a Pleasant View bathroom remodeling project. Whether you're renovating a single space, or all of the bathrooms in your home, you should speak with a contractor about granite countertops. To prepare you for this conversation, here are several benefits you should know about.
Timelessly Beautiful
Granite possesses a timeless beauty that will never fade or go out of style. The granite countertops you install during your Pleasant View bathroom remodeling project will never look dated.
Unique Results
Do you know a lot of people with granite countertops? Then you already know that no design is ever exactly the same. You'll get unique results every time. Choose granite to get one-of-a-kind countertops you'll love for your Pleasant View bathroom remodeling project.
Easily Cleaned
Another great benefit to choosing granite countertops for your Pleasant View bathroom remodeling project is that they are easy to clean. Granite is non-porous, so bacteria doesn't linger. This makes them perfect for kitchen upgrades as well.
Looking for Professional Bathroom Remodeling Advice in Pleasant View?
Are you looking for professional bathroom remodeling advice in Pleasant View? If you are planning your next project, get the help you need and deserve at DreamMaker Bath & Kitchen of Ogden. One of our highly-trained contractors will be happy to discuss countertop options with you. For more information or for details about the home remodeling services we offer, visit our website. You can also call us at (385) 389–1116 to schedule an appointment. We can't wait to make your Pleasant View bathroom remodeling dreams a reality!
Edited by Justin Vorhees
Superior Pleasant View Bathroom Remodeling!
Serving the communities of North Ogden, Plain City, West Point, West Haven, Pleasant View, Farr West, Marriott-Slaterville, South Ogden, Ogden, Eden, Huntsville, Mountain Green, Peterson, Morgan, South Weber, Roy, Hooper, Clinton, Sunset, Clearfield, Syracuse, Layton, Kaysville, Farmington, Centerville, Bountiful, North Salt Lake, Park City.