---
---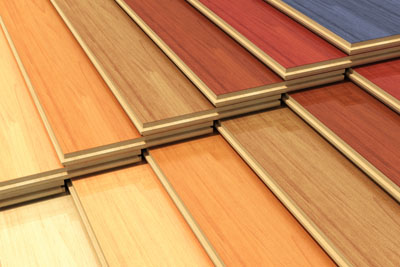 Is it time to replace the flooring in your home? With so many options to choose from, deciding which material is best can be daunting. Don't let the process of planning your upcoming West Haven home remodeling project overwhelm you. A little research, time for deliberating, and a talk with your contractor should get you squared away. Doubtless, hardwood floors will be a consideration. Here are several great reasons hardwood floors should be part of your home remodeling project.
Visually Stunning
No flooring option makes a bigger statement than hardwood. If you're looking to "wow" and impress, hardwood floors are probably the perfect fit for your West Haven home remodeling project.
Very Durable
Hardwood is a very durable material. If you take care of the hardwood floors installed during your West Haven home remodeling project, they'll last a long time. This makes them ideal for both bathroom updates and kitchen upgrades as well.
Easily Maintained
Are you worried about the maintenance? You shouldn't be. Cleaning hardwood floors is far easier than you might imagine. This makes them perfect for West Haven home remodeling projects.
Allergy-Friendly
Hardwood may be ideal for your West Haven home remodeling project. It's hypoallergenic and can be easily cleaned if dust or pollen collect over time.
Need Professional Assistance with Your West Haven Home Remodeling Project?
Do you think hardwood floors are right for your home remodeling project in West Haven? Even if you still aren't sure about which flooring material you prefer, it's never too early to contact a professional. Speak with a contractor from DreamMaker Bath & Kitchen of Ogden to get your project underway. We offer a number of different services. Visit our website for more information or call (385) 389–1116 to begin discussing your West Haven home remodeling project today.
Edited by Justin Vorhees
West Haven Home Remodeling
Serving the communities of North Ogden, Plain City, West Point, West Haven, Pleasant View, Farr West, Marriott-Slaterville, South Ogden, Ogden, Eden, Huntsville, Mountain Green, Peterson, Morgan, South Weber, Roy, Hooper, Clinton, Sunset, Clearfield, Syracuse, Layton, Kaysville, Farmington, Centerville, Bountiful, North Salt Lake, Park City.