---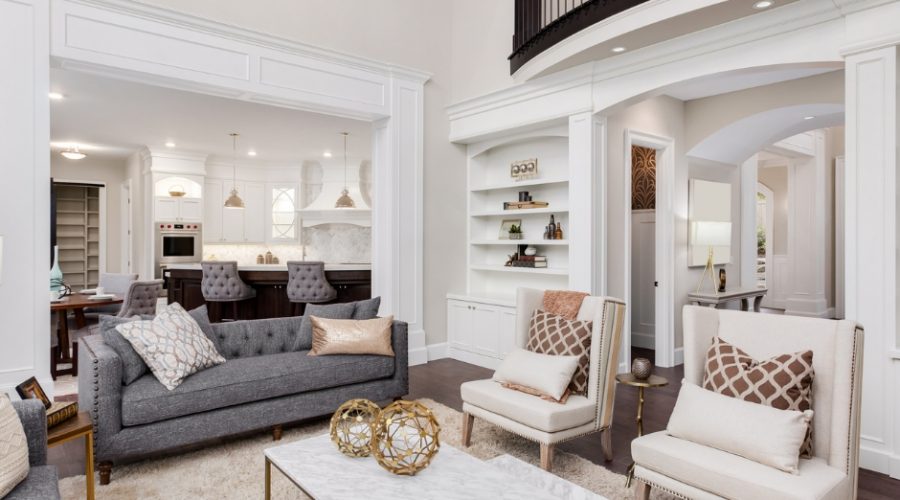 ---
Home remodeling is a great way to enhance your living space. It not only increases the value of your home, but it also creates a more comfortable and functional environment. There are many benefits to home remodeling that go beyond just aesthetics. For instance, a new kitchen can make cooking and entertaining more enjoyable, while a new bathroom can add convenience and relaxation to your daily routine.
Home remodeling is an excellent way to spruce up your living space and increase your property's overall value. With various modern features and amenities available today, remodeling your home has become easier and more accessible. One of the most significant benefits of this home improvement process is the increase in home value that you can achieve.
If you are looking to sell your home shortly, a home renovation can significantly help boost its resale value. Updating your kitchen or bathroom can play a critical role, as these are two essential areas that potential buyers look at when viewing a house. Modernizing and upgrading these spaces can make your home more attractive to buyers, ultimately increasing its overall value.
However, even if you are not planning on selling your home anytime soon, remodeling can still be a wise investment in your property. You can create a more comfortable and stylish home by improving your living spaces by replacing outdated appliances, installing new flooring or cabinetry, and painting the walls. Home remodeling projects can increase your home's functionality and make it more enjoyable to live in.
Home remodeling is an excellent investment in your property, whether you plan on selling it or not. Home remodeling can increase your home's resale value and improve your living space's functionality and comfort.
Improvement in Functionality
It's important to note that our needs and preferences can change over time. What was once a perfect home layout may no longer suit your lifestyle. For example, a family with young children may have different needs than one with teenagers. Home remodeling allows you to adapt your home to your changing needs. Doing this can make your home more functional, practical, and comfortable for you and your family.
One typical example of home remodeling for improved functionality is adding extra bedrooms. This is especially important if you have a growing family or your children are getting older and need space.
Another common remodeling is creating a home office. With the rise of remote work, more people are working from home, so it's essential to have a dedicated workspace that's comfortable and free from distractions.
Adding a home gym is also a popular remodeling choice for many homeowners. With busy schedules and long commutes, finding the time to exercise can be challenging. By having a home gym, you can save time and money on gym memberships and work out in the comfort of your own home.
Home remodeling can improve the functionality of your home and make it more suited to your changing needs. Whether you're looking to add extra space for your family, create a home office, or add a home gym, remodeling allows you to customize your home to fit your specific requirements.
Improvement in Quality of Life
Home remodeling is a great way to transform your living space and breathe new life into your home. While most people undertake remodeling projects to improve their living spaces' aesthetic appeal, many other benefits of a home remodel are often overlooked. One of the most significant benefits of successful home remodeling is improving your quality of life.
A new living space can create a more relaxing and comfortable environment, which can positively impact your mental health. After all, your home should be a place where you feel safe, at peace, and free from the stresses of the outside world. A home remodeling project can help you achieve this.
For example, if you have a cramped and cluttered living room or kitchen, a renovation can open up the space and make it feel more open, airy, and inviting. This can help you feel more relaxed and create a more peaceful atmosphere in your home. Additionally, updating old, outdated features can help you eliminate anything that feels old, outdated, or drab, which can help you feel more energized and inspired in your daily life.
Beyond the visual benefits of a home remodel, a well-designed home can also help you stay organized and reduce stress. By optimizing your storage space and adding built-in cabinetry or shelving, you can create a more organized and efficient living space. Having a place for everything in your home can eliminate clutter and make it easier to find what you need when you need it, which can help you reduce stress and stay focused on what's important to you.
In conclusion, home remodeling is a great way to improve your living space's value, functionality, and comfort. Whether you want to update your kitchen, bathroom, or entire home, the benefits of remodeling are numerous. Not only can it enhance your daily life, but it can also increase the value of your home in the long run.