---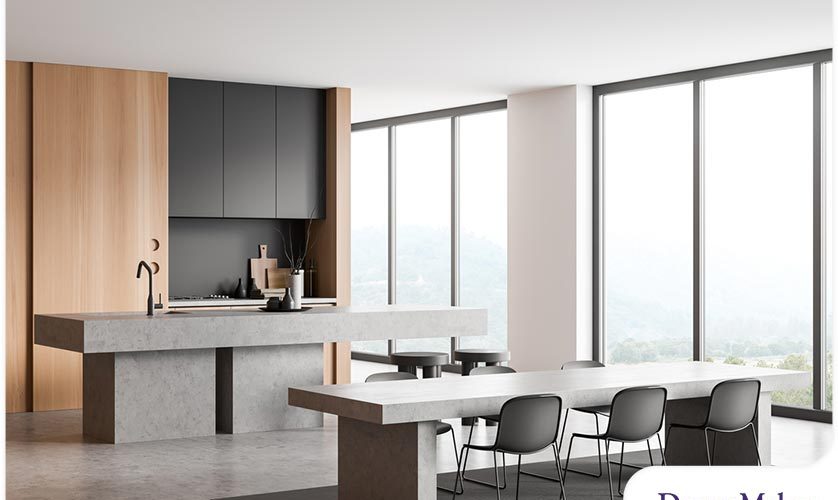 ---
When planning a kitchen remodel, it helps to make a list of features you believe will improve the functionality and appeal of your space. Adding another island can help you maximize the heart of your home. Here's something to help you decide if a two-island kitchen suits you.
What Are the Perks of a Two-Island Kitchen?
With two islands in your kitchen, you will have ample space for pots, pans, tools, spices, appliances and other cooking supplies. Sufficient storage will help eliminate clutter in the room, making it look more pleasant and easier to maintain.
You will have more counter space with two kitchen islands. This feature will make meal preparation and cooking easier. It will even let you to socialize with family and friends as you make their dinner. Placing stools around one of the islands will make it an excellent spot for dining or entertaining guests.
What Are Its Downsides?
While double-island kitchens are functional and attractive, they are not for everyone. You need sufficient space if incorporating another island in your kitchen renovation. If you don't have plenty of room to work with, consider a rolling or moveable island.
Cooking would be tiresome when appliances, fixtures and storage are not in the appropriate locations. An inefficient layout can also create traffic flow issues. You can easily avoid these problems by working with experienced professionals.
Tips to Make a Two-island Kitchen Work
Place careful thought into each island's purpose. Doing so will allow you to create a harmonious kitchen design. Moreover, there should be sufficient space between the two islands to keep your kitchen from being crowded.
Don't forget about style. Ensure all elements of your islands are cohesive for uniformity and elegance. If you have implemented an open floor plan in your home, consider having your islands at different heights. It will create a visual barrier between the prep and serving areas. During gatherings, it will help keep dirty dishes out of sight.
Let's Start a Conversation!
Still can't decide if a two-island kitchen is a good fit for you? At DreamMaker Bath & Kitchen of Ogden, we will assess your space to determine the best ways to improve its efficiency and beauty. Let's plan your home remodel today! Call us at (801) 614-7263 or complete our online form to schedule a consultation. We work with homeowners in North Ogden, Plain City, West Point, West Haven, Pleasant View and nearby areas.