---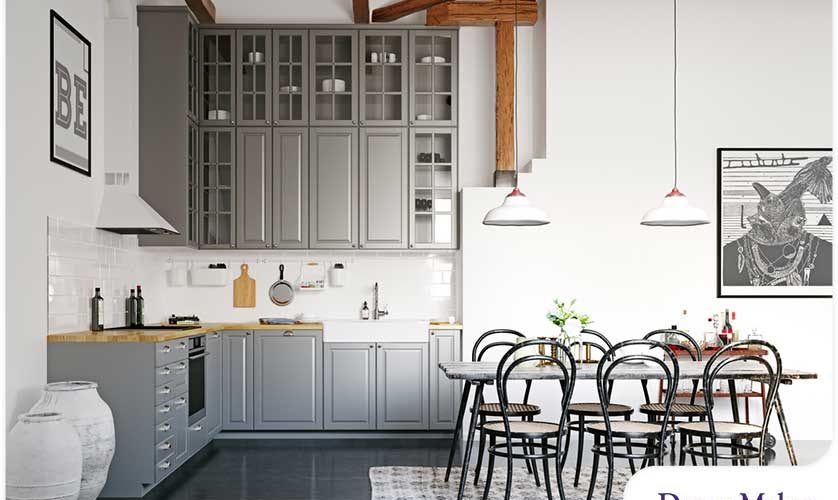 ---
A timeless kitchen design transcends trends despite day and age. It is an intentional space that incorporates simplicity, minimalism and sophistication. In this post, DreamMaker Bath & Kitchen of Ogden, a renowned kitchen contractor in your area, lists the traits of a timeless kitchen.
Neutral Colors
Neutral colors are essential to achieving a timeless kitchen. Use these colors as the base of your design, such as on walls, flooring and cabinetry.
A timeless palette typically consists of white, black or gray with some accents in wood tones or warm metals. This neutral backdrop allows you to use color accents through accessories and decor for added interest and personality without sacrificing the overall look of the space.
Natural or Wood Finishes
Wood finishes are a great way to add warmth and texture to a kitchen. Natural woods, like walnut or oak, provide the perfect balance between modern and classic. You can use light-colored woods like maple for a bright look that doesn't get old. Ask your kitchen remodeler to use these wood finishes can be used on cabinetry, flooring or countertops.
Minimalistic and Clean Lines
Clean lines and the use of minimalist principles are crucial to timeless-looking kitchens. Replace ornate details or embellishments that show your kitchen's age with geometric shapes and sleek hardware to give it a contemporary and stylish appearance that looks better as it ages.
Durable Materials
Using high-quality, durable materials is essential for achieving a timeless kitchen. When selecting materials like countertops and cabinetry, look for beautiful and functional materials. For example, you can opt for long-lasting and aesthetically pleasing shaker cabinets. Many 18th-century homes used shaker cabinets, but they still look elegant in today's kitchens.
If you are considering a kitchen remodel, talk to the DreamMaker Bath & Kitchen of Ogden experts to learn more about achieving the perfect timeless kitchen for your home. We have helped many homes realize the kitchen style of their dreams. Stop searching for "the best kitchen contractor near me" ever again and call (801) 614-7263 or fill out this contact form to get an estimate. We proudly serve Ogden, Sunset, Clearfield, Syracuse, Layton and Kaysville.