---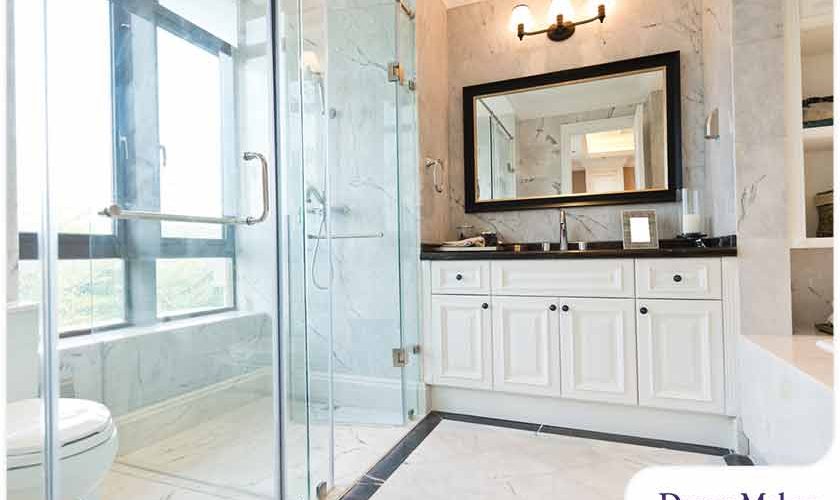 ---
Bathroom remodeling projects are great for improving your comfort and convenience and increasing the value of your home. However, the procedures and expenses that come with the renovation can be stressful. While there are many things to plan, monitor, and budget, a bathroom remodel doesn't have to be difficult. All you need to succeed with your renovation goals is to be prepared and plan thoroughly.
DreamMaker Bath & Kitchen of Ogden, a trusted bathroom remodeler near me, discusses how you can avoid being stressed out during your bathroom remodel.
Plan Thoroughly
To get the best results and prevent major problems throughout the renovation process, you must plan carefully and consider all the important elements of your remodel. Create a detailed list of the things you need to be done. It's also vital to work with a contractor you can trust and easily communicate with. Proper communication is key to achieving the bathroom makeover you have in mind. Visualize your dream bathroom and relay your ideas to your contractor. By doing this, you can ensure that both you and the remodeler understand the concept you're aiming for and the project's scope.
Create a Budget
One of the most crucial parts of creating a well-thought-out budget is getting a bathroom quote. Often, homeowners only consider the costs of materials and labor, but bathroom renovation projects involve more than these. You have to take several things into account, including the transportation of the materials, the cost of permits, and any events or issues that can unexpectedly affect your budget. Keep in mind that regardless of the size of your project, it's important to manage and track your spending to stay within budget.
Hire a Reputable Contractor
Even if you plan properly and set a good budget, you won't get the results you're looking for without the services of a good contractor. Different remodelers have different levels of skill, and they all charge differently for the services they render as well. Getting the most expensive contractor doesn't necessarily mean you'll get the best results, so you need to look for a company that has a good portfolio and background. Check their credentials and certifications so you can be sure you're hiring a competent, legitimate business.
Let's Start a Conversation!
To get the most out of your bathroom remodel, consider incorporating accessible remodeling into your plan. This will improve the convenience and safety of the space for older family members and loved ones with limited mobility. DreamMaker Bath & Kitchen of Ogden is a trusted home improvement contractor specializing in providing these features to our clients. To schedule a consultation, fill out our contact form or call us at (801) 614-7263. We serve clients in Ogden, South Salt Lake, Sugar House, Eden, Mountain Green, and the surrounding communities.